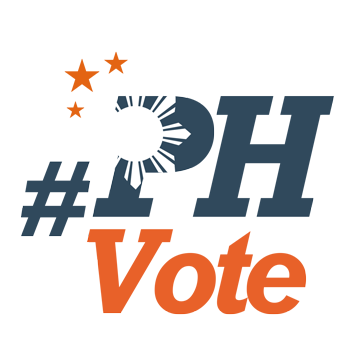 3
'Save your last vote for me': Election lawyer Romulo Macalintal aims for a win

MANILA, Philippines – Election lawyer Romulo Macalintal was the unexpected scene-stealer at the launch of the opposition coalition's senatorial candidates last October. He brought the house down with his memorable one-liners that are now his campaign slogans.
"Tatanda at lilipas din ako, pero may mga batas na iiwan sa inyo!" Macalintal said in his speech that elicited laughter and applause from former president Benigno Aquino III, Vice President Leni Robredo, his fellow candidates, and the crowd that filled a covered court in Marikina City.
Macalintal also proudly wore the campaign vest of yore last seen in elections in the late 1990s and early 2000. His vest was unapologetically white, making him stand out, even if the other candidates towered over him.
Macalintal himself composed his catchy campaign slogans, studying the voters' behavior.
Unknown to many, he has an advertising degree from the Philippine College of Commerce, now known as the Polytechnic University of the Philippines (PUP). While he taught some advertising classes at PUP, he was never able to practice his degree. He went on to take up law at the University of the East.
Macalintal said that after filling out 5 or 6 names on the ballot, 90 percent of voters often stop to think who else they'd vote for. "Voters will always ask themselves, 'Sino pa nga ba (Who else do I vote for)?'," he said.
Thus, when meeting people, Macalintal tells them he doesn't have to be first on their list. "You can make me last… or when you start thinking 'Sino pa nga ba?', just think, 'Ah, si Macalintal nga pala," he said.
Macalintal's "Save your last vote for me" was inspired by The Drifters' "Save the Last Dance for Me."
Macalintal also came up with "Maca-Romy," a play on his own names. You could just hear "Macarena" playing in the background, but more so, it sends the message: "Who are you with? Who are you for?"
Senior citizens' advocate
More than a month after the opposition slate's launch, Rappler sat down with Macalintal, 71, who said the Senate run is something that he has taken up as a personal cause.
"I really want to win for my advocacy: the interests of senior citizens and PWDs (persons with disabilities)," Macalintal told Rappler.
Macalintal is among the well-known senior citizens who have taken up the cudgels for their brethren. He writes to lawmakers about complaints and concerns on the implementation of the Senior Citizens' Law. But Macalintal expressed frustration that these only end up tackled at the committee level in Congress.
Macalintal said the senior citizens have done their part in building the nation, something that the Constitution itself recognizes, when he explained why the seniors deserve the benefits given to them by law. Among his priority measures, if elected, is to push for a 30-percent discount for senior citizens 70 years old and above; 40-percent discount for senior citizens 80 years old and above; and a 50-percent discount for senior citizens 90 years old and above.
Macalintal said that in a recent radio interview in Legazpi City, he designated all of the estimated 9 million senior citizens in the country as his campaign managers. (His official campaign manager, executive assistant, and photographer, however, is his son-in-law, lawyer Ace Bautista.)
He is hoping for a multiplier effect: grandparents convincing their children and grandchildren to vote for him. Any benefits for the senior citizen actually redounds to the whole family, Macalintal explained.
Macalintal now devotes 3 days a week to meeting senior citizens' groups.
Crash course on election
One would think being an election lawyer is an advantage to Macalintal as a candidate.
It isn't, he said. Macalintal, in fact, is taking an on-the-job, crash course on how to win an election outside the courtroom.
"I know the law, but I don't know the political side of an election," Macalintal said.
Macalintal had to pause and think when asked what he learned about election campaigns from his clients who are mostly the powerful, influential, and moneyed politicians. "Perhaps what I can pick up from them is their style of campaigning like how to approach people, shake their hands," he said. That's about it.
Among his clients, Macalintal said he has seen the "genuine ones and those who are merely politicians."
He remains as the lead counsel of Vice President Robredo in the election protest filed against her by former senator, Ferdinand "Bongbong" Marcos, only son and namesake of the dictator Ferdinand Marcos.

Macalintal also counts among his clients former president now House Speaker Gloria Macapagal-Arroyo; former Vice Presidents Noli de Castro and Jojo Binay; former Senator Mar Roxas; Senate President Tito Sotto; Senators Manny Pacquiao and Ralph Recto; Congresswoman Vilma Santos; Congressmen Lito Atienza and Yul Servo; former Senator Nikki Coseteng; and actor Aga Muhlach, to name a few.
Macalintal said he made it his rule to limit his relationship with his clients to election matters. "I didn't involve myself in any transactions with them. I have no personal relationship with them," he said.
As far as the campaign is concerned, Macalintal, an independent candidate, is getting help from the Liberal Party, which leads the opposition coalition. When he told Robredo he wanted to run for senator, Macalintal said the Vice President invited him to join the coalition.
If he makes it to the Senate, Macalintal said he would push for electoral reforms, as well. He will propose making the right to suffrage a mandatory course in the high school and push for an amendment in the partylist law.
"I really want our youth to be fully educated on the right to suffrage. I want them to know the qualifications of a true leader. When we were young, we knew that because we were exposed to the leaders in Congress who could be trusted with their talent and knowledge," Macalintal said.
Macalintal said he often advised Sangguniang Kabataan candidates and their parents to "learn how to accept defeat in good grace." He has told parents not to urge their children to file election protests.
"[The Philippines] has one of the best election laws pero nasisira because people can't accept defeat. They just love to blame the system," he said.
Macalintal has also seen how the party-list system has been manipulated and abused by people in power, defeating the purpose of the law. "It has become a private enterprise of politicians who spend hundreds of millions of pesos to buy partylist groups," he said.

Macalintal knows it is an uphill climb towards the Magic 12. Previous surveys have not been encouraging but they have not dampened Macalintal's spirit.
Two hours with Ali
Even as a young man, Macalintal has always been focused on his goals. He works hard for them, too, including the love of his life. At the launch last October, he told the audience that he didn't give up courting Mila Gamboa, who was a teacher at PUP.
"How would you like to be Mrs. Macalintal?" he had told her. She avoided him as much as she could, but Macalintal persisted. The Macalintals now have 5 grandchildren. They take their morning walks together around their subdivision in Las Piñas City.
The same gung-ho attitude led him to spend two hours alone with the late legendary boxer, Muhammad Ali, when he came for the Thrilla in Manila bout with Joe Frazier in 1975.
He tried and tried to have his scrapbook signed by Ali, until it did reach the boxer. Impressed by the devotion of his fan, Ali summoned Macalintal to his hotel room and the two spent hours talking. They even watched a movie together. "I couldn't believe it was happening," Macalintal said.
Now as a senatorial candidate, Macalintal said he knows he has to work doubly hard. "I thought I was already popular but the survey results showed very low awareness of me," Macalintal chuckled.
Macalintal is hoping his clients would also support his own bid for a Senate seat. His fellow election lawyers, Sixto Brillantes and George Garcia, have promised to help him, mainly by asking their own clients to campaign for Macalintal.
Macalintal said he's adamant not to spend a ridiculous amount of money to win. He's heard too often how politicians would recoup their election expenses once they are in office.
And so for Romulo Macalintal, what he lacks in resources, he makes up with "all the honest intentions to run." – Rappler.com