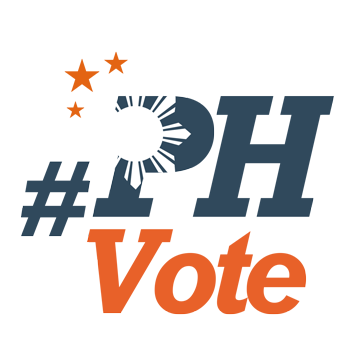 1
Mar Roxas says Ilonggo support won't make him complacent

CAPIZ, Philippines – Opposition senatorial candidate Manuel Roxas II is not about to be complacent with the Ilonggo votes, but he trusts his kasimanwas (fellow citizens) to support him and the rest of the opposition slate, Otso Diretso, in the May elections.
The opposition kicked off their rounds of the provinces here, Roxas' home province, on Thursday, January 10, through a series of town hall meetings.
With him were reelectionist Senator Bam Aquino, Magdalo Representative Gary Alejano, human rights lawyer Chel Diokno, Marawi civic leader Samira Gutoc, former solicitor-general Florin Hilbay, election lawyer Romy Macalintal, and former House deputy speaker Erin Tañada.
Most of them were set to join the town hall meetings in Iloilo on Friday, January 11.
During the town hall meetings in Roxas City Thursday, Roxas introduced his group to his kasimanwas. The candidates each presented their advocacies and priorities.
Western Visayas – comprised of the provinces of Iloilo, Negros Occidental, Capiz, Antique, Aklan, and Guimaras — is a bailiwick of Roxas and the Liberal Party.
The region has more than 4 million registered voters, with Negros Occidental topping the list with 1.7 million, followed by Iloilo with 1.4 million.
Asked how confident he is with the Ilonggo votes to boost his senatorial bid, Roxas said: "Waay ko ga kumpiyansa (I don't give confidence). I'm not complacent."
However, he stressed he trusts them to give him their support. "My trust is in the Filipino people, my kababayans (fellow citizens), my fellow Ilonggos."
He is also keeping his "fingers crossed" that Negrenses will support him in the 2019 election, as they did in the past.
In the 2016 presidential polls, Roxas won overwhelmingly in Negros Occidental, a vote-rich province, against eventual winner, President Rodrigo Duterte.
But after Duterte was elected, majority of the Negros Occidental officials led by Governor Alfredo Marañon Jr joined the administration party.
Roxas said, "I keep my fingers crossed. I'm hopeful they're still there."
Meanwhile, Roxas said it's a new feeling to be back onto the campaign trail as he was already used to living a quiet life.
But that also means, he said, that his haters and bashers are also back. "It's okay. I love them all," he said. – Rappler.com