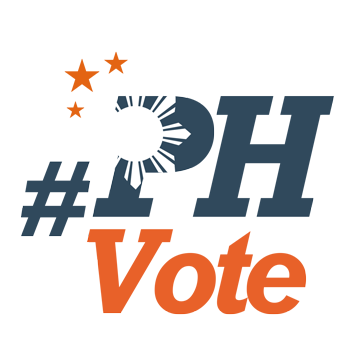 1
Nearly half of 2019 party-list groups don't represent marginalized sectors – watchdog

MANILA, Philippines – The Commission on Elections (Comelec) should consider reviewing appeals of party-list groups which had been excluded from the certified list of candidates, to ensure marginalized groups remain represented in the 2019 elections, election watchdog Kontra Daya said.
In a statement on Friday, February 1, the Kontra Daya said nearly half of party-list groups included in the official list of candidates were those of the "rich and powerful," who did not represent marginalized sectors.
"Reducing the number of duly-registered PLs [party-lists] by disqualifying groups that actually represent the marginalized does not solve the mockery of the party-list system as it remains controlled by the rich and powerful," Kontra Daya said.
"It is possible that about half of the Comelec accredited party-list groups still represent the interests of well-entrenched political dynasties and big business interests," they added.
The Comelec on Thursday, January 31, trimmed the list of party-list groups included in the 2019 elections from 185 groups to 134. Of this number, Kontra Daya said, at least 62 groups had links to political dynasties, represented special business interests, or had "questionable advocacies and nominees."
Among the part-list groups mentioned by the election watchdog, which had ties to elected officials were the following:
ABONO (Estrellas, Ortegas)
LPGMA (Albanos, Tys)
Tingog Sirangan (Romualdez)
AAMBIS-OWA (Garins, Birons)
Aangat Tayo (Abayons, Ongs)
Agbiag (Antonios of Cagayan)
PROBINSYANO AKO (Fariñas)
AA-KASOSYO (Pangandamans)
MATA (Velascos of Marinduque)
SBP (Belmontes of Quezon City)
Kontra Daya also noted the party-list group 1AAAP fielded former House Speaker Pantaleon Alvarez's daughter as its first nominee, while ABAMIN's first nominee is the wife of former congressman Maximo Rodriguez.
Aside from this, the group also questioned the advocates of party-list group Duterte Youth, whose chairman is the National Youth Commission Chair Ronald Cardema.
Cardema had earlier called on all Sangguniang Kabataan (SK) officials to "fight" youth leaders allied with the communist New People's Army.
On the other hand, Kontra Daya said party-list groups such as the Manggagawa Partylist, Aksyon Health Workers, and People Surge organized by Yolanda victims were disqualified from the race.
"These groups were organized by the marginalized sectors themselves as evidenced by their nominees," they said. For this reason, Kontra Daya urged the Comelec to consider the appeals of such groups.
In 2013, the Supreme Court upheld the Constitution's intent that the party list is not only for the marginalized sectors but also for regional parties and smaller political parties, among others. Throughout the years, however, the system has become a backdoor or shortcut to the House of Representatives for those who cannot run in the district elections. – Rappler.com