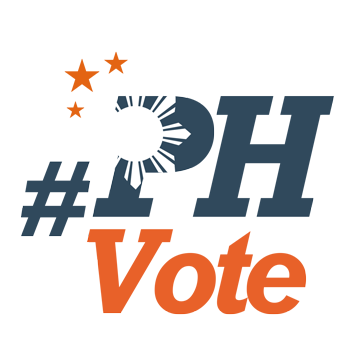 1
Pimentel: Don't fear China, focus on legality of joint exploration

MANILA, Philippines – Administration bet Aquilino "Koko" Pimentel III said Filipinos should not fear China if it engages in joint exploration with the Philippines in the West Philippine Sea.
Instead, Filipinos should pay attention to how legally sound and consistent with the Constitution any agreement with China on joint exploration will be.
"Huwag tayo matakot sa China. Huwag tayo matakot sa east kasi ang Pilipinas, nasa east po tayo. These are our neighbors, marami tayong shared values sa kanila," Pimentel said during "Debate 2019: The GMA Senatorial Faceoff."
(Let us not be scared of China. Let us not be scared of the east because the Philippines is in the east. These are our neighbors, we have many shared values with them.)
"Let us focus on the constitutionality and legality of the agreement," he added.
The senatorial debate was aired by GMA News on Saturday, February 9.
Pimentel's father, former Senate president Aquilino "Nene" Pimentel Jr, had previously cautioned the Philippine government against entering into loans with China.
The older Pimentel spoke of how China puts pressure on developing countries that are burdened with heavy debts after taking massive loans from Beijing.
But Koko said there's one way to ensure the joint exploration agreement with China respects Philippine rights.
"What's important is, if the exploration is inside the Philippine territory or within our EEZ (exclusive economic zone), there has to be consent of the Republic of the Philippines," said Pimentel.
Colmenares: Assert PH rights
Former Bayan Muna representative Neri Colmenares countered Pimentel during the debate, saying the Philippines should not make any concessions as it still needs to make China respect the 2016 legal victory won by Manila in an international tribunal against their claim on the West Philippine Sea.
"Dapat igiit natin ang ating sovereign rights sa West Philippine Sea.... Tayo ang nanalo sa tribunal. Bakit asta tayong talo?" he said in response to Pimentel.

(We should assert our sovereign rights in the West Philippine Sea.... We won in the tribunal. Why are we acting like the loser?)
Colmenares said China will not dare invade countries with competing claims on the South China Sea, like Vietnam and Taiwan, because they know it will mean picking a fight with the rest of the international community.
Pimentel responded by assuring Filipinos of President Rodrigo Duterte's good relationship with Chinese President Xi Jinping. He again emphasized that it will all come down to whether or not the agreement is legal and constitutional, not who the Philippines is signing an agreement with. – Rappler.com