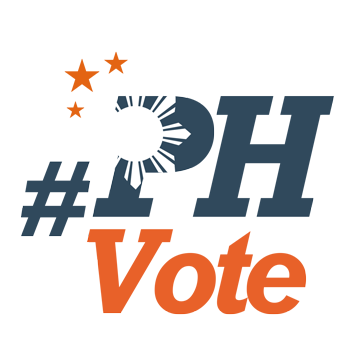 4
Mangudadatu refutes study linking poverty, political dynasties in Mindanao


MANILA, Philippines – Contrary to results of a study, senatorial candidate and Maguindanao 2nd District Representative Zajid Mangudadatu said there is no link between poverty and political dynasties in Mindanao.
Data from the Ateneo School of Government show that the poorest provinces in the country have fat dynasties, or political families whose members are in several elective positions all at the same time, with Maguindanao ranking second.
During GMA News' senatorial forum that aired Saturday, February 9, Mangudadatu was asked to comment about these findings of the Ateneo School of Government. The lawmaker is a member of a rich and powerful political family in Maguindanao.
"There is no connection between political dynasties or having many relatives, and poverty in Mindanao," Mangudadatu said in a mix of English and Filipino. "The main cause of poverty in Mindanao, especially Maguindanao province, is having wars on the ground, which our government could not address."
Mangudadatu also cited poverty as "one of the main causes of rebellion in Mindanao."
"If we solve these wars, I believe we will be one of the richest countries in the world because the resources are just there," he said, citing the oil-rich Liguasan Marsh.


The lawmaker was also asked about his sources of wealth, considering that he had a net worth of over P240 million ($4.6 million) as declared in his 2017 Statement of Assets, Liabilities, and Net Worth.
"Before I became a politician, I was a businessmen. We would deliver freshwater fish to most areas in Mindanao," the lawmaker answered.
Opposing views
Meanwhile, other senatorial candidates from political dynasties have opposing views on the matter.
Senator Joseph Victor Ejercito of the Estrada/Ejercito clan said he is for an anti-dynasty bill. He filed Senate Bill 897 in 2016.
"Totoo po iyon na ako po ay beneficiary ng political dynasty ngunit nu'ng umabot ng 100 million ang atin pong populasyon, ang sabi ko sa sarili ko maraming gustong maglingkod na wala lang pangalan at wala lang mekanismo," Ejercito said.
(It's true that I'm a beneficiary of a political dynasty, but when our population reached 100 million, I told myself many people want to serve but they just don't have the name and the mechanism.)
However, he and his half brother, former senator Jinggoy Estrada, are both running for senator in May. The two have been estranged over politics.
"Hindi po ako sang-ayon na dalawa po kaming magkapatid na tumakbo bilang senador. Kinakailangan po kami'y tumakbo upang maging kinatawan ng taumbayan at hindi po ng pamilya," said Ejercito, who left his father's party in 2018 over the issue. (I am against the two of us running. We need to run as representatives of the people and not of our family.)
But for former presidential political adviser Francis Tolentino, who is from a political clan in Cavite, "not all political dynasties are bad." He then cited the supposedly exemplary Garcia family of Bataan and the Abalos family of Mandaluyong City, among others.
Tolentino said there should be a proper definition of a dynasty.
"Everybody should have an access to public service. Besides, what is the definition of dynasty?" Tolentino said.
"Let us allow the public to vote for whomever they want. It all depends on the candidate's heart and integrity," he said in Filipino.
Former interior secretary Rafael Alunan III, not a member of a political family, said he is in favor of a law prohibiting dynasties, saying it is in the 1987 Constitution.
"Good dynasties are exceptions, rather than the rule. May problema, kaya dapat solusyunan natin 'yan," Alunan said. (Good dynasties are exceptions rather than the rule. There's a problem, so we should solve that.)
"I am in favor of a law that will ban political dynasties because it is in our Constitution," he said.
He cited empirical evidence showing that "poorest provinces have the fattest dynasties." He said political dynasties hinder efforts to improve health, reduce poverty, fight crime, and promote good governance, "that's why I am against political dynasties and there should be a law that bans them."
Article II, Section 26 of the 1987 Constitution mandates the State to "guarantee equal access to opportunities for public service, and prohibit political dynasties as may be defined by law."
But after more than 3 decades, the prospect of an anti-dynasty law remains dim, with many members of the House and the Senate tasked to create the law coming from these families. – Rappler.com