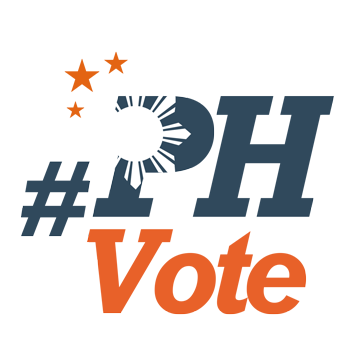 1
Pinedas of Pampanga pull out all stops for Hugpong ng Pagbabago Senate slate

PAMPANGA, Philippines – In a complete turnaround from the 2016 campaign, the powerful Pinedas of Pampanga hosted the campaign launch of Hugpong ng Pagbabago (HNP), the Mindanao-based political party of presidential daughter Sara Duterte.
Governor Lilia Pineda and son Vice Governor Dennis Pineda pulled out all stops for HNP on Tuesday, February 12, the first day of the 2019 campaign period for national positions.
Hundreds of Pampanga residents wearing white shirts lined San Fernando City's main streets early Tuesday morning and later packed the provincial capitol for the HNP's senatorial candidates.
The Pinedas' sponsorship of Sara's regional party is a 360-degree turn from 2016 when they supported the then-ruling Liberal Party of president Benigno Aquino III. The LP now leads the opposition coalition, which has its own senatorial slate, Otso Diretso.
In a campaign event in March 2016, Governor Pineda had also assured then-president Aquino that Pampanga would vote straight for his candidates as a sign of gratitude for the "billions" worth of projects his administration brought to the province.
Pineda had almost the same thing to say about the Duterte administration during the HNP launch on Tuesday.
"Pag-upo po ni President Duterte, billions and billions ang 'binigay sa probinsiya ng Pampanga. Isa sa mauunlad ang Pampanga dahil sa pondo na 'binigay para sa development," said Pineda onstage with Sara and the HNP candidates seated behind her.
(When President Duterte assumed office, the province of Pampanga received billion and billions. Pampanga is one of the most progressive [provinces] because of the development fund it received.)
She appealed to her constituents to vote straight HNP so that she won't feel "humiliated" in May.
"Nakikiusap po si Nanay Gov. Isang malaking karangalan natin na dito ginawa ang political rally [ng HNP].... Pagbibigyan 'nyo ba si Nanay Gov? Straight po tayo na Hugpong? Nakikinig si Mayor Sara. Sana hindi mapahiya si Nanay Gov," she said.
(Nanay Gov is appealing to you. It's a big honor for us that the HNP's political rally is being held here.... Will you grant Nanay Gov's request? Let's vote straight Hugpong. Mayor Sara is listening. I hope Nanay Gov won't be humiliated.)
"Nanay Gov" (Mother Governor) is Pineda's nickname among her constituents.
The governor sat beside another prominent Kapampangan, her longtime friend and political ally, Speaker Gloria Macapagal Arroyo. The former Philippine president also asked Pampanga to vote straight HNP.
HNP is fielding 13 candidates, more than the 12 Senate seats up for grabs.
Pampanga, with its 1.9 million voters, is among the most vote-rich provinces in Luzon.
In 2016, despite Pineda's pledge of support for Aquino, LP standard-bearer Mar Roxas came in at 4th place in the province, where Duterte topped the polls.
Pineda and her son Dennis are running for each other's positions in May. – Rappler.com