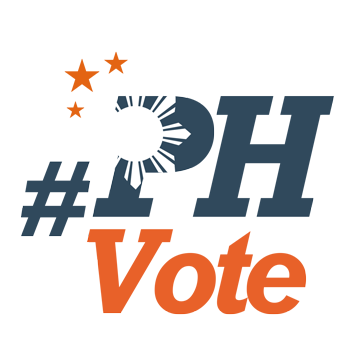 2
Otso Diretso bets to Iriganons: 'Our fight is also De Lima's fight'

CAMARINES SUR, Philippines – The Otso Diretso senatorial candidates on Wednesday, February 13, assured the people of Iriga City that they would continue the fight of their fellow Iriganon, detained Senator Leila de Lima.
Addressing relatives and supporters of De Lima at the St Anthony of Padua Church, former Quezon congressman Erin Tañada said they were dedicating their electoral fight to De Lima, one of President Rodrigo Duterte's fiercest critics, and again called for her release from her "illegal" detention.
"Kami po sa Otso Diretso – si Atty Romy Macalintal, si Congressman [Gary] Alejano, ang inyong lingkod si Erin Tañada, si Atty [Florin] Hilbay, si Sam Gutoc, si Mar Roxas, si Bam Aquino, at si Chel Diokno – ay nananawagan siyempre na panahon nang palayain si Senator Leila de Lima dahil alam po natin na ilegal ang kanyang pagkakakulong," said Tañada.
(We in Otso Diretso – lawyer Romy Macalintal, Congressman Gary Alejano, at your service Erin Tañada, lawyer Florin Hilbay, Sam Gutoc, Mar Roxas, Bam Aquino, and Chel Diokno – are calling for the freedom of Senator Leila de Lima, because we know her detention is illegal.)
"So kami po ay muling lalaban pa rin – laban ni Senator Leila. At sana ipagdasal po natin na manatili po siyang matatag sa kanyang paninindigan. At ang laban ng Otso Diretso ay laban din po ni Leila de Lima," he added.
(So we will fight the fight of Senator Leila. Let us pray for her to remain strong. The fight of Otso Diretso is Leila de Lima's fight.)
Tañada, Diokno, Gutoc, and Macalintal went to St Anthony of Padua Church to pay a courtesy call on Monsignor Nono Sañada, who also gave his blessing to the senatorial aspirants.
During the quick program inside the church, human rights lawyer Diokno said Iriga can also count on the slate to stand for justice.
"Kaya kami po sa Otso Diretso ay talagang maninindigan po kami sa demokrasya. Maninindigan po kami para sa katotohanan. At maninindigan po kami para sa katarungan (We in Otso Diretso will stand for democracy. We will stand for the truth. We will stand for justice)," he said.
De Lima clan backing Otso Diretso
De Lima – in detention for nearly two years over what she and her supporters called "trumped-up" multiple drug charges – grew up in Iriga City. (READ: [OPINION] Lesson from prison: How political persecution keeps the ideasl of democratic fire alive)
De Lima's relatives hosted a breakfast for the Otso Diretso bets together with sectoral leaders of the city.
The slate considered their visit to the De Lima home as a sign of their solidarity for the embattled lawmaker.
De Lima's aunt, Felicidas Bagapora de Lima, said the family is supporting Otso Diretso all the the way. Felicidas is the sister of De Lima's father.
"Kasi dito namin nakikita talagang may qualification na maging [kasapi] sa Senado. Kabilang sa kanila mga lawyers (We can see how qualified they are to be part of the Senate. Among them are lawyers). To become a senator, you must understand what the law is," the 82-year-old nun said.
Asked what a possible Otso Diretso victory in May would mean for her niece, the elder De Lima said it means there would be more senators who would fight for human rights.
"They are for – especially Atty Diokno – they know what is human rights. They know what is freedom. They know what it is to stand for a cause.... They're principled people," said Felicidas.
The Otso Diretso candidates are touring Iriga City before heading to Naga City on Wednesday afternoon. They will visit the tomb of the late interior secretary Jesse Robredo, husband of Vice President Leni Robredo, in Naga before holding their grand proclamation rally at Plaza Quezon. – Rappler.com