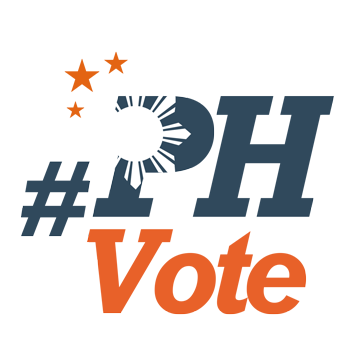 2
Political ads of top spenders worth more than their declared wealth

MANILA, Philippines – The Philippine Center for Investigative Journalism (PCIJ) tracked senatorial candidates' spending on political advertisements and found something odd: the top spenders' expenses exceeded their net worth.
PCIJ compared each candidates' net worth, as declared in their Statement of Assets, Liabilities and Net Worth (SALN), to the ad placement data of Nielsen Media.
Former special assistant to the president Bong Go, who is running under the Hugpong ng Pagbabago-Partido Demokratikong Pilipino (HNP-PDP-LABAN) banner, spent P422 million.
However, his net worth is only P12.85 million. Go's cash on hand or in bank is only at P3.9 million as of December 2017. (READ: Bong Go: Don't vote for me if I used gov't resources for Senate bid)
His expenses gave him at least 1,016 ad spots or 29,940 seconds of airtime exposure. Moreover, nearly 1 in every 3 ads that aired on TV channels last January featured Go.
"Put another way, he bought political ads 32.9 times in value compared to his total personal wealth. Minus all that he owns, PhP409.6 million was the unfunded balance of his ad buys that Go might have paid using money from either public or private sources," the PCIJ said.)
Meanwhile, Imee Marcos spent a total of P413 million for ads from January 2018 to January 2019, but has only a net worth of P24 million.
Her expenses for ads surpass her net worth by 1,687%.
More candidates w/ net worth less than their adspend - Angara, Tolentino, Poe, Alejano, Pimentel. Candidates w/ net worth bigger than their adspend, as of Jan 2019 - Villar, Mangudadatu, Enrile, Estrada, Revilla, Cayetano, Ejercito, Binay https://t.co/scwgz57AGw @2019pollwatch pic.twitter.com/O0pugFTraR

— PCIJ (@PCIJdotOrg) February 13, 2019
The other Hugpong candidates who have also incurred pre-campaign ads are re-electionist senators Cynthia Villar, Joseph Victor "JV'" Estrada Ejercito, Juan Edgardo "Sonny" Angara," and Aquilino "Koko" Pimentel III; former senators Jose "Jinggoy" Estrada, Ramon "Bong" Revilla Jr, and Pia Cayetano (currently 2nd district representative of Taguig City-Pateros); Maguindanao 2nd District Representative Zajid Mangudadatu, former Duterte adviser Francis Tolentino, and former TV journalist Jiggy Manicad.
The 4th placer among the big ad buyers was Harry Roque. He quit the Senate race last February 1 reportedly for health reasons.
Roque spent a total of P174 million for ads or P75.1 million more than his declared net worth of P98.87 million.
HNP-PDP-LABAN spent a total of P1.32 billion in the last 13 months.
Ocho-Diretso
The oppositon Otso-Direcho, led by the Liberal Party, had no ads at all in 2018 and bought only TV ad spots last January 2019. (READ: Can Otso Diretso do a repeat of Robredo's 2016 victory?)
The slate spent a total of P132 million for the spots.
Former interior and local government secretary Mar Roxas ranked 3rd in ad spending at P401 million.
Roxas bought 570 TV ad spots lasting 16,125 seconds.
Otso Diretso! slate: No ads at all in 2018 but last month, it bought 107 TV ad spots that ran for a total of 2,910 seconds on ABS-CBN and GMA-7 Network. Its adspend bill: PhP132,256,000 https://t.co/scwgz57AGw @2019pollwatch pic.twitter.com/JGiV6O3GEx

— PCIJ (@PCIJdotOrg) February 13, 2019
Meanwhile, re-electionist Senator Bam Aquino ranked 6th with P136 million.
By their latest available SALN, Roxas and Aquino are also in deficit spending, in terms of their pre-campaign ad buys.
In his 2014 SALN, Roxas declared a net worth of P202 million, which means he splurged on ads 198% more than all that he declared he owns.
On the other hand, Aquino's net worth as of December 2017 is at P39,192,743.62, but spent thrice more or PhP136,490,982 on pre-campaign ads until last month.
Magdalo Party-list Representative Gary Alejano (10th among the top adspenders) and election lawyer Romy Macalintal who incurred ad buys of P76 million and P5 million respectively in January 2019.
Independents
Five other candidates running under other political parties or as independents had a combined
ad spending of P216 million January 2018 to January 2019.
They are re-electionist Senator Grace Poe (P99 million), returning senator Juan Ponce Enrile (P72 million), re-electionist Senator Nancy Binay (P37 million), Rafael Alunan (P5 million), and Neri Colmenares (P2 million).
Alejano, Tolentino, and re-electionists Poe, Ejercito, and Pimentel have all spent more on pre-campaign ads than the net worth they declared in their latest SALNs.
Candidates of Hugpong ng Pagbabago-PDP-LABAN and Duterte had a combined adspend of P1.32 B in the last 13 months. Nearly 1/3 of this or P422M for Bong Go ads; another P413M for Imee Marcos ads https://t.co/scwgz57AGw @2019pollwatch pic.twitter.com/L188XrxjEC

— PCIJ (@PCIJdotOrg) February 13, 2019
According to former Commission on Elections (Comelec) commissioner Christian Robert Lim, candidates need to explain the discrepancies.
"The fact that the net worth of these candidates could not support the costs of [their] adspend necessarily gives rise to the presumption that either the candidate has hidden wealth or that these were donated to the candidate while in public office," Lim said.
Lim added that under the revised penal code, it is a criminal offense to receive gifts by reason of their office and is considered as indirect bribery.
Moreover, under election laws, expenses before the official campaign period cannot be counted as campaign expenses as candidacies of politicians were not yet official.
However, the PCIJ said candidates may still be penalized under anti-graft and anti-corruption laws. – Rappler.com