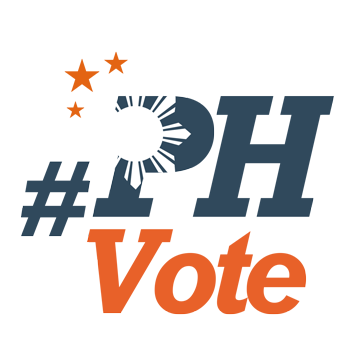 1
7 reelectionist senators band together for 2019 campaign, elections

MANILA, Philippines – Reelectionist senators on Wednesday, February 13, banded together in a kickoff celebration for the 2019 elections in Tondo, Manila.
Senator Grace Poe, the frontrunner in preelection surveys, invited all her reelectionist colleagues and endorsed their respective candidacies.
Present were senators Juan Edgardo Angara, Nancy Binay, Joseph Victor Ejercito, Aquilino Pimentel III, and Cynthia Villar. Only minority Senator Paolo Benigno Aquino IV was a no-show, as he was in Naga City for the opposition's proclamation rally. He, however, sent a representative.
"Independent naman tayo. Kaya nagkaroon ako ng sarili, para lahat ng gusto nating tulungan na current reelectonists 'di naman maalangan, 'di ba," Poe told reporters in an interview. (We are an independent candidate. That's why we held our own rally because we also want to help other reelectionists. They won't be put in an awkward situation.)
"Para sa akin mabuti na maging mapagbigay sa iyong kasamahan dahil sila rin naman tumutulong sa inyo," she said. (For me, it's better to be kind to your colleagues because they are the same people who will help you.)
Of the 7 reelectionists, only Poe, Binay, and Aquino are not endorsed by President Rodrigo Duterte. Poe and Binay's father, former vice president Jejomar Binay, ran against Duterte in the 2016 elections. Aquino is a member of the Liberal Party, which Duterte has repeatedly criticized.
'Unity'
Senate President Vicente Sotto III also joined the event and endorsed all candidates as a sign of "unity."
Sotto credited his colleagues for the public's high satisfaction and approval ratings of the Senate. (READ: Senate gets highest satisfaction rating in nearly 7 years)
"Oh yes, I'm supporting all reelectionists simply because makikita n'yo naman 'yung trust and confidence ng tao.... Based on surveys, trust rating ng Senado has never been this high. 'Di lang dahil sa leadership 'yun kundi dahil din sa mga kasama natin," Sotto said.
(Oh yes, I'm supporting all reelectionists simply because you can see the trust and confidence of the people.... Based on surveys, the trust rating of the Senate has never been this high. That's not only because of the leadership but also because of our colleagues.)
"Palagay ko (I think) it's because of the camaraderie and the work we do together in the Senate. Again, I go back to the fact that probably the reason why the trust and the approval ratings of the people are high for the Senate kasi mayroon talagang pagkakaisa (because there's really unity)," he added.
He, however, said that his endorsement has no strings attached.
"Wala, wala (None). And I have never, you can ask them, you can ask all the reelectionists. Sa mga botohan sa Senado, wala akong natatandaan na ipinakiusap ko sa kanila (During voting, I don't recall asking them for favors)," Sotto said.
"I've been there for almost 21 years, so alam ko ang feeling ng senador eh (so I know the feeling of a senator). I know the feeling na ayaw na ayaw nila na pinakikiusapan ng ayaw nila (that they don't want to be asked to grant favors)," he added.
In a statement, Binay said the rally only proves that "unity is never equated to the heterogeneity of the Senate."
She said the reality of party affiiliation has not hindered their push for a common legislative agenda.
"Our political differences never became a stumbling block, in fact, our common denominator is our commitment to be the voice of ordinary Filipinos in the Senate," Binay said.
Poe is an independent candidate, Binay is president-on-leave of the United Nationalist Alliance, Villar belongs to the Nacionalista Party, Ejercito recently joined the Nationalist People's Coalition, Angara is the president of Laban ng Demokratikong Pilipino, while Pimentel is the president of ruling party PDP-Laban, chaired by Duterte. (READ: How Duterte's political style is hurting PDP-Laban) – Rappler.com