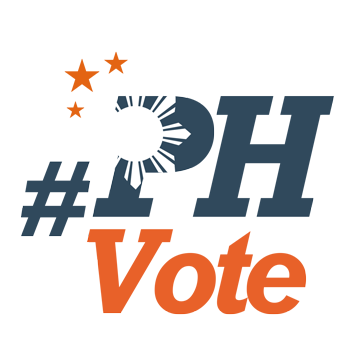 1
Bong Go breaks into May 2019 winning circle – Pulse Asia

MANILA, Philippines – President Rodrigo Duterte's closest aide and senatorial candidate Bong Go would be in the winning circle if elections were held at this time, according to the Pulse Asia January 2019 survey.
Go jumped to the 6th-12th spot, with 44.7% of respondents choosing him 4 months before the May 2019 elections. This was a huge leap from Go's ratings in the December 2018 survey, where he ranked 14th-16th, with nearly 30% naming him among their choices.
The rise of Duterte's right-hand man came after the deluge of advertisements showing presidential endorsement.
Based on the Philippine Center for Investigative Journalism's tracking, Go spent P422 million in political ads even before the campaign period started. (READ: Political ads of top spenders worth more than their declared wealth)
Go's ad is higher than his declared net worth of only P12.85 million and cash on hand or in bank of only at P3.9 million combined as of December 2017. (READ: Bong Go: Don't vote for me if I used gov't resources for Senate bid)
His expenses gave him at least 1,016 ad spots or 29,940 seconds of airtime exposure. Moreover, nearly 1 in every 3 ads that aired on TV channels last January – the survey period – featured Go.
Allies
Of the 15 names in the winning circle, 7 are personally endorsed by Duterte: Villar, Cayetano, Angara, Pimentel, Go, Marcos, and Dela Rosa.
Four are neither endorsed by Duterte nor by Davao City Mayor Sara Duterte Carpio's Hugpong ng Pagbabago: frontrunner Grace Poe, Nancy Binay, Lito Lapid, and Serge Osmeña.
Reelectionist Senator Joseph Victor Ejercito, who also got a presidential endorsement, dropped out of the Magic 12.
Only two opposition bets made it to the list: former senator Mar Roxas and reelectionist Senator Paolo Benigno Aquino IV.
Roxas' ratings improved – from 35% in December 2018 to 41.8% in January. This resulted in a slight increase in ranking, from 8th-15th in December to 7th-14th in January.
Aquino's rank stayed the same (from December's 10th-16th to last month's 10th-15th) with a slight increase in ratings (from 32.6% to 38.5%).
The survey was conducted from January 26 to 31, using face-to-face interviews among 1,800 adult respondents.
It has a nationwide error margin of ± 2.3% at 95% confidence level; for the regions, it has the following error margins: ± 6.5% for Metro Manila, ± 3.5% for the rest of Luzon, ± 5.3% for Visayas and ± 4.7% for Mindanao.
Among the issues during the survey period were the Jolo bombing, the conduct of the first plebisicte on the Bangsamoro Organic Law, the deadlock on the 2019 national budget, and the House of Representatives' approval of the bill seeking to lower the minimum age of criminal responsibility to 12 from the current 15 years old, among others. – Rappler.com