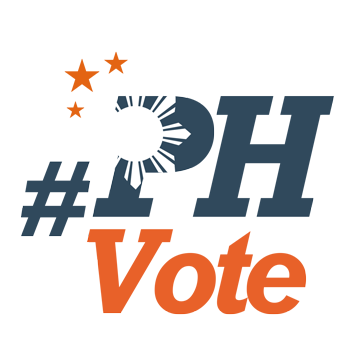 1
Senate bets agree: Bahay Pag-Asa funding needed for children in conflict with law

MANILA, Philippines – While 9 senatorial candidates were divided on the proposal to lower the minimum age of criminal responsibility (MACR), they agreed that there was a need to focus on the funding and improvement of Bahay Pag-Asa or rehabilitation centers for children in conflict with the law.
Five of the 9 candidates who attended Harapan 2019: The ABS-CBN Senatorial Town Hall Debate are in favor of lowering MACR.
Larry Gadon, in favor of 12 years old: "Sangayon ako sa pagbaba ng [MACR], dahil ang mga bata ngayon ay mas matalino alam nila ang mali at tama. Ngayon kung ang problema ay pasilidad, yun dapat ang bigyang pansin. Pero wag natin pabayaan na kahit mga bata alam naman nila, meron naman silang discernment, gagawa sila ng krimen dahil nasa isip nila di naman ako parurusahan eh…. Konti lang naman ang ganyan pagiisip. Ang dapat isipin ay yung general na pagtupad ng batas na kung ano ang tama, yun ang tama. Ang mali, mali at yun ay dapat parusahan."
(I am in favor of lowering the MACR because kids nowadays are smarter, they know what is wrong and right. If the problem is the facility, then let's focus on that. But we should now allow children to go scot-free because they have discernment, to do crimes because they know they would not be punished.... There are only a few people who think like that. What we should prioritize is the general implementation of the law. What's right is right. What's wrong should be punished.)
Jiggy Manicad, in favor of 13 years old: "Naniniwala ako na dapat ibaba dahil base ito sa karanasan na nakita natin sa kalye: mga batang hamog, mga batang courier ng droga, mga batang kriminal. Subalit 'di po sila dapat isama sa hardened cirminals."
(I believe MACR should be lowered because this is based on our experience on the streets: kid criminals, kid drug couriers. But we should not mix them with hardened criminals.)
Glenn Chong: I tend to view itong pagbaba ng (lowering of) MACR as a way of removing these children away from the marketplace of crimes kasi hindi po natin maipagkakaila na may mga sindikato pong gumagamit ng bata (because we cannot deny that there are syndicates using children). By lowering the age, we actually remove more of this children away from them.
Willie Ong, in favor of 13 years old: "Ang focus talaga natin ay pagpaparami ng Bahay Pag-Asa….Pero kung magkakaroon na ng Bahay Pag-Asa at di ilalagay sa kulungan, pwedeng ibaba ng konti hanggang 13 years old." (Our focus is on constructing many Bahay Pag-Asa.... But if there would many Bahay Pag-Asa and the children would not be sent to jail, we can lower the age a bit to 13 years old.)
Francis Tolentino, in favor of 12 or 13 years old: "Sangayon ako gawing 12, 13 years old, coming from 15…. Pagkanaprosecute po ang isang bata dapat po magkaroon ng diversion proceedings, 'di po ginawa ito. Ididivert sa special juvenile justice system. Pag sila naconvict, papasok po sila sa isang reformative justice system, 'di po sila ihahalo sa [adults]. Magkakaron ng boys' town, kung saan pagkatapos makakabalik sila sa mainstream lipunan, may dignidad din, at kikilalanin bilang reformed individual."
(I am in favor of lowering the age to 12, 13 years old coming from 15 years old.... Once a child is prosecuted, there should be diversion proceedings – which are not done – and they would be diverted to the special juvenile justice system. Once they are convicted, they would go inside the reformative justice system. They would not be mixed with adults. There would be facilities like boys' town, wherein after they finish their stay there, they can reintegrate into society with dignity. They will be recognized as reformed individuals.)
Only the 4 opposition candidates present opposed the proposal.
Florin Hilbay: "Hindi natin mahihiwalay ang kriminalidad ng mga bata sa kanilang kahirapan. Ang kahirapan ay problema ng estado. Ang kulang ay ang aruga ng estado, hindi ang edad kung saan kailangan tratuhin criminal ang bata. Sila ay biktima hindi mga kriminal."
(We cannot separate children's criminality from their poverty. Poverty is the problem of the state. What is lacking is the care of the state, not the age by which kids will be treated as criminals. They are victims, not criminals.)
Chel Diokno: "Hindi ako papayag na ibaba ang criminal age of responsibility. Klarong klaro sa pinirmahan nating Convention on the Rights of the Child na hindi natin pwedeng ibaba ang age of criminal responsibility." (I am against lowering the criminal age of responsibility. It is very clear in the Convention on the Rights of the Child, which we signed, that we could not lower the age.)
Bam Aquino: "Hindi po ako sangayon sa pagbaba ng edad o minimum age of cirminal responsibility. Ang mga bata, tulong ang kailangan po nila, hindi kulong. Wala pong bata ang nangarap na maging drug courier… Karamihan ng mga bata po natin, mga krimen na linked sa kahirapan [ang ginagawa]. Marami po diyan theft, robbery…Kung kailangan pong parusahan yung sindikato, kahit po yung magulang, parusahan niyo sila. Pero ang mga bata, 'wag natin silang itratong kriminal."
(I am not in favor of lower the age or minimum age of criminal responsibility. Children need help, not jail time. No child ever dreamt of being a drug courier.... Many of our children commit crimes linked to poverty. Many of these crimes are theft, robbery. If we need to penalize the syndicates, even the parents, go ahead. But we should not treat children as criminals.)
Samira Gutoc: "Tutol ako…. Ang kabataan dito sa Pilipinas ay suffering already." (I am against it. Children in the Philippines are already suffering.)
Rehabilitate rehabilitation centers
Despite differing views on the proposal, candidates agreed there is a need to focus on the improvement of rehabilitation centers for children in conflict with the law.
Manicad: "Dapat po ay sapat na pasilidad para sa kanilang rehabilitasyon, turuan sila ng skills, pag gawa ng kandila sabon, turuan makapag-aral sa loob ng reformation center. 'Di sila dapat iselda at maramdaman nila na sila ay bata at meron pa ring pag-asa. At ang long-term pinakamalaking kailangang gawin ay habulin po yung mga mastermind, mismong mga drug lord, mga kriminal na gumagamit po sa mga batang ito nang mailayo po sila nang tuluyan sa kriminalidad."
(There should be enough rehabilitation facilities, where they can be taught skills such as soap- or candle-making. They should be able to study inside the reformation centers. They should not be jailed and they should feel they are still young and there is still a chance at a good life. But what needs to be done for the long-term is to run after the masterminds, the drug lords and criminals who use these children.)
Chong: "What we need to ensure is yung rehabilitation po nila, that it must be funded fully well at may dignidad po (and there is dignity). The primary reason why we lower MACR is to rehabilitate them. So kung rehabilitation po ang purpose, bigyan nang sapat na pondo, may dignidad po sila paglabas (So if rehabilitation is the purpose, let us give them enough funds so they have dignity when they get out of the centers)."
Ong: "Ibababa lang natin kung kumpleto ang Bahay Pag-Asa at 'di ilalagay sa kulungan." (We should just lower it if there are enough Bahay Pag-Asa and if the children would not be sent to jail.)
Gutoc: "Bahay Pag-asa, hindi buhay parusa! Importante po go to the account: How many Bahay Pag-Asas have you built? Try to implement the juvenile justice [law]…. 'Wag 'yong mga edad na 'yan!" (What we need are Bahay Pag-Asa, not punishment! How many centers have you built? Try to implement the juvenile justice law, and not focus on the age.)
The House of Representatives already approved the bill seeking to lower the age to 12 years old. The counterpart bill in the Senate is still up for debates. It remains to be seen if the measure would be approved in the Senate before the 17th Congress adjourns in June.
Psychologists, pro-child groups, and social workers opposed lowering the minimum age of liability, saying that a child's brain has not yet fully developed at adolescence, and that the problem is the law's implementation. (READ: Children in conflict with the law: Cracks in Juvenile Justice Act)
During a Senate hearing, it was found that the implementation of the law was lacking, primarily on the construction and maintenance of Bahay Pag-Asa. (READ: Senators hit LGUs' lack of funding for youth detention, rehab centers)
According to Pulse Asia and Social Weather Stations surveys in 2017 and 2018, respectively, majority of Filipinos reject a lower minimum age of criminal liability. – Rappler.com