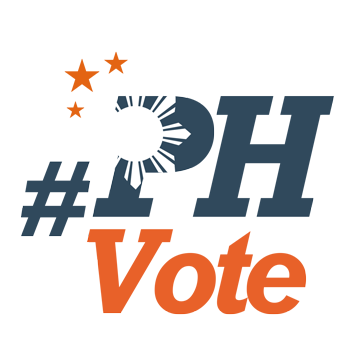 1
Otso Diretso goes door-to-door in vote-rich Cebu

CEBU, Philippines – The senatorial candidates of the Otso Diretso slate went door-to-door in vote-rich Cebu, in a bid to introduce themselves to voters directly at their doorsteps.
On Thursday, February 21, the opposition slate started barnstorming in Barangay Luz in Cebu City, the capital of Cebu province that has more than 3 million voters registered for the May polls, the highest in the country.
Otso Diretso senatorial candidate and former Quezon congressman Erin Tañada was the first to arrive in the barangay, where he spoke to two sari-sari store owners who did know about him until he introduced himself.
Tañada's 10-minute interview with Lucita Cahayon and Nelia Albores focused mostly on their livelihood – like how much they earn in a day, what they do to make sure their families eat 3 times a day given their small profits, and the women's views on the high prices of goods.
Tañada then asked Cahayon and Albores what they hope will change in their situation, and the two ladies agreed they want higher earnings. The senatorial bet then asked for their views on setting a national minimum wage in the country.
This is an example of Otso Diretso's persuasion campaign called Project Makinig 2.0, which the candidates and their volunteers are doing in different parts of the country.
The goal is to not only introduce themselves to all the residents they can talk to, but to also hear about the people's everyday struggles and ask for their inputs on how the government can address these issues. (READ: Otso Diretso begins tough challenge of campaigning as underdogs)
"Instead of having rallies, we go down to the communities. And this is one way kung paano makikilala 'yung mga kandidato. And of course, pag-uusapan 'yan sa barangay and word of mouth can also help win elections," Tañada told reporters.
(Instead of having rallies, we go down to the communities. And this is one way how the candidates will be known. And of course, people in the barangay will talk about it and word of mouth can also help win elections.)
Albores said she is now considering voting for Tañada, but she is hoping his plans on improving their livelihood would come true.
"Puwede, puwede [ko siyang iboto]! Bakit naman hindi? Maganda naman ang gusto niya eh. Ang gusto niyang mangyari, maganda para sa amin. Sana maging totoo," said Albores.
(I may vote for him! Why not? What he wants to do is good. His plans would benefit us. I hope they come true.)
Joining Tañada during the Project Makinig rounds in Cebu City were 5 other members of the senatorial ticket – Magdalo Representative Gary Alejano, human rights lawyer Chel Diokno, Marawi civic leader Samira Gutoc, former solicitor general Florin Hilbay, and election lawyer Romy Macalintal.
Reelectionist Senator Bam Aquino had his own rounds in the morning, but will join the rest of the slate in the afternoon.
Former interior secretary Mar Roxas, however, skipped their visit to Cebu City and sent his cousin, renowned chef Margarita Fores, as his representative instead,
'Multiplier effect'
Vice President Leni Robredo, the opposition leader, said the slate is "realistic" yet "all fired up" to campaign in Cebu.
Robredo conceded that the once-ruling Liberal Party, which she now chairs, only has a few political allies left in Cebu.
This is why the senatorial ticket is relying heavily on their campaign volunteers and their efforts in Project Makinig. (READ: Can Otso Diretso do a repeat of Robredo's 2016 victory?)
Alejano, former mutineer turned Magdalo congressman, said Otso Diretso is banking on Project Makinig's "multiplier effect" among voters.
"Isa lang ito dahil marami pang factors sa pangangampanya. Cebu is only one. So 'yung Project Makinig, it can only do so much din. Pero dahil marami na siyang volunteers, meron siyang multiplier effect," he said.
(This is just one of the many factors in campaigning. Cebu is only one province. Project Makinig can only so much, too. But because there are many volunteers, there would be a multiplier effect.)
The Otso Diretso candidates spent Thursday morning granting interviews to several local news organizations. After their Project Makinig rounds, the slate will then have lunch with campaign volunteers at the Sacred Heart Center.
The Vice President herself is set to join Otso Diretso at the same venue, where each of the candidates will be given time to discuss their platforms with sectoral representatives here.
The Otso Diretso slate will then proceed to the University of Cebu-Banilad Campus in the afternoon, where they will discuss voters' education as well as their platforms. (READ: Robredo urges voters: Look beyond candidates' popularity)
They will end the day by paying a courtesy call on Bishop Jose Palma at the Cebu Metropolitan Cathedral. – Rappler.com