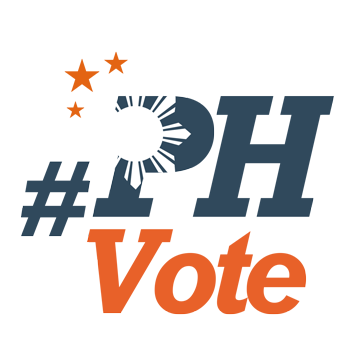 1
Gwen Garcia gets Duterte's endorsement, vows to fight drugs, corruption in Cebu

CEBU CITY, Philippines – President Rodrigo Duterte came to Cebu Sunday night, February 24, not only to campaign for his senatorial bets but to endorse the gubernatorial bid of Gwendolyn Garcia.
The President's reason for supporting the congresswoman who wants to return to the capitol: her family helped his presidential campaign at the last minute in 2016.
Garcia, a former Cebu governor, returned the compliment and said Duterte's victory saved the country from doom. She vowed to adopt Duterte's anti-drug, anti-crime, and anti-corruption platform.
Garcia is facing graft charges before the Sandiganbayan and the Office of the Ombudsman. The Ombudsman ordered her dismissal from service in February 2018.
Duterte recalled how initially he didn't have local officials as allies in 2016. "But diri sa Cebu initially wa jud, but of course, pag abot sa critical hours, ang mga Garcia, ni supportar nako," he said. (Here in Cebu, there was initially [no supporters], but when the critical hours came, the Garcias supported me.
The Garcias at first supported the presidential bid of then-vice president Jejomar Binay.
"Kung mi daog pa kadtong nag representar sa partido, nga gi suportahan sa mga narco-generals ug drug lords, disgrasya na unta ang Pilipinas," Garcia said, referring to the 2016 elections, where Duterte had accused the Liberal Party' standard-bearer, Mar Roxas of having links with alleged narco-generals.
(If those who won were the ones who represented the party, are those who supported the narco-generals and drug lords, the Philippines would have been doomed.)
During the PDP-Laban rally at Plaza Independencia on Sunday, Duterte also endorsed Garcia's slate, among them former Cebu City mayor Mike Rama, who is running for vice mayor, and whom the President once accused as a drug protector. Duterte even raised Rama's hand.
PDP-Laban campaign manager Senator Manny Pacquiao said it broke his heart whenever candidates go onstage and make promises when they are actually corrupt. He said he had never seen a leader like Duterte: "Nga mangandoy sa iyang kataw-han, dili mangandoy sa iyang kaugalingon." (He hopes for his people, he does not hope for himself.)
Present at the rally were the 5 PDP-Laban senatorial bets: reelectionist Aquilino Pimentel III, Dong Mangudadatu, Ronald dela Rosa, Bong Go, and Francis Tolentino.
Guest senatorial candidates also joined the campaign rally: former interior secretary Rafael Alunan, reelectionist JV Ejercito, Ilocos Norte Governor Imee Marcos, and musician Freddie Aguilar.
Former Palace communications assistant secretary Mocha Uson and former House Speaker Pantaleon Alvarez were also there.
"May I assure our senatorial candidates, our five official senatorial candidates, and our guest candidates, that here in Cebu, you can count on the votes of the Cebuanos, which gave President Duterte, 1.4 million votes majority, because Cebu is PDP-Laban country," said Garcia.
Serila Begok, 53, a resident of Barangay Buhisan, said that she agrees with the administration's platforms, especially the war against drugs. She agreed with the President that when one family member gets involved in illegal drugs, it destroys the family.
"Tinuod ang iyang [the President] gipang sulti nga nanga tuman," she also said. (It's true that everything [the President] said was fulfilled.) – Rappler.com