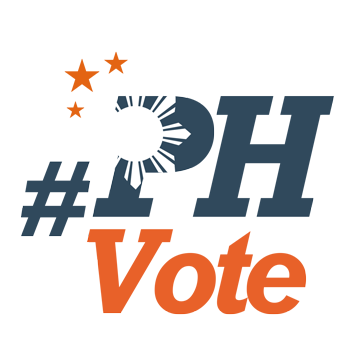 1
Jinggoy Estrada, Francis Tolentino poke fun at De Lima in campaign speeches

MANILA, Philippines – Two administration-allied senatorial candidates on Tuesday, February 26, poked fun at detained Senator Leila de Lima in their campaign rally speeches in Malabon City.
De Lima marked her second year in jail on Saturday, February 24. Fellow lawmakers, international groups, and personalities have condemned her arrest as politically-motivated given her fierce criticism of Duterte administration policies and her investigation into President Rodrigo Duterte's links to extrajudicial killings.
"Kita mo 'yung nagpakulong sa amin ni Bong Revilla, ngayon init na init doon sa kulungan niya. Buti nga (Look at the person who put me and Bong Revilla in jail. Now she's feeling the heat in prison. Serves her right)," Estrada said to the audience, drawing some cheers.
The Department of Justice, then under De Lima, filed graft and plunder charges against Estrada, Revilla, and former Senate President Juan Ponce Enrile in connection with the multibillion-peso pork barrel scam. (READ: Pork barrel scam behind them? Jinggoy, Bong Revilla kick off Senate bids)
Estrada has been making snide remarks about De Lima in every campaign speech he gives, and always refers to his 3 years in jail as a "vacation" the former administration had forced him to go on. He gained temporary freedom in September 2017, after the anti-graft court Sandiganbayan's Special 5th Division granted his bail petition.
Former Duterte political adviser Francis Tolentino also took a dig at De Lima. In particular, he recalled how he had lost the Senate race in 2016 to her. Back then, De Lima had scored the 12th and last spot in the senatorial elections, while Tolentino missed victory by landing in the 13th spot.
"Natulog lang ako po ng 11:30, pag-gising ko nang 2:30, nanalo na si De Lima. 'Ayun, nakakulong na ngayon. Nakulong sa iligal na droga (I slept at 11:30, when I woke up at 2:30, De Lima already won. Now, she's in jail. In jail over illegal drugs)," Tolentino said.
"Kaya ang sinabi sa akin ng isang senador, buti na lang hindi ka nag-number 12, Francis, baka ikaw ang nakulong (So one senator told me, good thing you didn't get the 12th spot Francis, or else you may be the one in jail)," he quipped.
De Lima is in jail for alleged illegal drug trafficking charges, which she maintains are trumped-up charges. Though in jail, the senator filed 6 bills for plenary deliberations in 2018 as Senate social justice committee chairperson. – Rappler.com