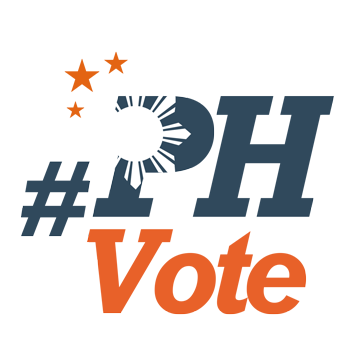 1
WATCH: Bong Go's 'naloko ni Ipe' joke about Kris Aquino

MANILA, Philippines – While his boss is out to get the yellows, senatorial candidate Bong Go sure knows how to use the popular sister of former president Benigno Aquino III – "Queen of All Media" Kris Aquino – to fire up his campaign crowd.
In his campaign sorties, actor Phillip Salvador, who was romantically involved with Kris, joined Go onstage, with the two performing a standup comedy.
It was first done during the February 14 launch of President Rodrigo Duterte's slate in San Jose del Monte in Bulacan. They did it again in Laguna and Cebu and would likely do the same elsewhere.
Go introduced Salvador to the audience as the "adopted father of Davao City" and joked that he earned the name as he had 4 children in the President's hometown.
Salvador acted as if he was objecting, saying, "Hindi po totoo yan (That's not true)."
"Naloko mo nga si Kris Aquino. Birthday niya ngayon (You even fooled Kris Aquino. It's her birthday today)," Go said, drawing loud laughter from the audience.
Salvador went on to say, "Birthday niya ngayon at saka 'di ko siya niloko kahit kailan. Minahal ko sya (It's her birthday today and I never cheated on her. I loved her)."
Go then challenged Salvador to whistle to prove he did not cheat on Kris. Like in other sorties, Salvador feigned not knowing how to whistle.
"Sa kaiisang pelikula [nila] ni Kris Aquino, 'yung 'Nandito Ako,' kung saan niya nabighani…at saan niya naloko (In his only movie with Kris Aquino, 'Nandito Ako,' where he caught Kris' eye...and where he fooled her)," Go said.
Salvador again denied it in supposed protest.
At this point of the skit, Salvador sang the movie's theme song.
Salvador and Aquino starred in Nandito Ako in 1994. They have a son, Josh, who is turning 24 in June.
Laguna and Cebu
In Laguna, it was a repeat of their staple skit, with Go even mentioning Biñan City Representative Len Alonte, Kris' good friend.
Alonte was among the local officials who welcomed and endorsed PDP-Laban on February 22. (READ: Laguna politicians vow to deliver votes for Duterte's slate)
As in the Bulacan campaign sortie, the joke about Kris drew hoots and laughter.
"Alam ninyong hindi ko niloko si Kris, alam 'nyong minahal ko si Kris (You all know I did not cheat on Kris. You know I loved her)," Salvador said to Go onstage.
"Alam mo, nandito ang best friend ni Kris, nandiyan si Ma'am Len Alonte. Siya nagsabi sa akin na niloko mo si Kris (You know, Kris' best friend is here, Ma'am Len Alonte. She was the one who told me you cheated on Kris)," Go said, to the crowd's laughter.
In Cebu, the tandem added another spice: the fight between Aquino and the Duterte administration's key propagandist, Mocha Uson.
Go said he was even dragged into the issue of the two ladies. This, apparently, was the chance for Uson to come up on stage to campaign for her AA Kasosyo party list.
Aquino and Uson fought on social media after the latter disrespected Aquino's late parents, former president Corazon Aquino and Ninoy Aquino in her blog. Go, President Rodrigo Duterte's top aide, had apologized for the "incident."
In response to Go's campaign jokes, Aquino said she was "hurt deeply" by jokes made at her expense. – Rappler.com