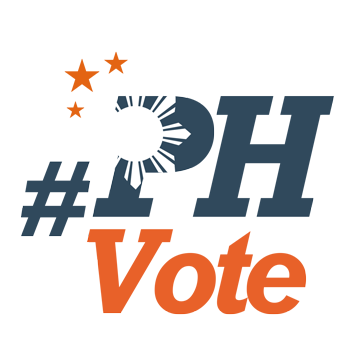 3
Anti-Martial Law Pimentel shares 2019 campaign stage with Imee Marcos

MANILA, Philippines – Senator Aquilino Pimentel III, president of ruling party PDP-Laban that was founded to fight Martial Law, now shares the 2019 campaign stage with senatorial bet Imee Marcos.
Pimentel and Marcos are both part of the slate of President Rodrigo Duterte, chairman of PDP-Laban.
The first time the two shared the campaign stage was on February 14, during the launch of Duterte's slate in San Jose del Monte, Bulacan. They also did the same in Laguna, Cebu, and likely in other places where PDP-Laban and its guest candidates would visit.
In PDP-Laban sorties, the two could be spotted seated far from each other. There has been no instance yet where they raised each other's hands.
In a sortie in Biñan, Laguna on February 22, Rappler saw them being civil, shaking hands, and engaging in a brief chat.
PDP-Laban was founded in 1982 in protest of the dictatorship of former president Ferdinand Marcos. Party stalwarts include the senator's father, former Senate president Aquilino "Nene" Pimentel Jr, and former vice president Jejomar Binay, who bolted the party in 2014.

Rappler asked Pimentel for comment but he has yet to respond.
Early on, way before the announcement of Duterte's slate, party insiders expressed concern over the issue. But they could not do anything because it was the call of Duterte, the party chairman.
Asked about it, the Pimentel patriarch told Rappler he is no longer active in partisan politics.
History, changing political times
The party's history, however, seemed to be lost on Duterte, who is close to the Marcoses. He has repeatedly expressed gratitude to Imee for supporting him in the 2016 presidential campaign, when no local official would do so.
Duterte also ordered the hero's burial of the late dictator at the Libingan ng mga Bayani (Heroes' Cemetery), sparking public protests.
Despite this, PDP-Laban said they "respect" the decision of their chairman to endorse the Ilocos Norte governor.

"Governor Marcos is a guest candidate of the President, who happens to be the Chairman of the PDP-Laban. We respect the President's personal decision to endorse Marcos," campaign spokesman Ronwald Munsayac said in a message to Rappler.
"All PDP-Laban members are obliged to support the 5 senatorial candidates…. They have 7 extra votes. It's their choice who else to support," he added.
In 2013, Pimentel stood his ground and refused to share the campaign stage with Juan Miguel Zubiri under the United Nationalist Alliance. He instead ran under the administration slate of Team PNoy. This caused a falling out with Binay, the Pimentel family's longtime ally and the senator's godfather.
Pimentel and Zubiri were earlier embroiled in a feud over electoral fraud in the 2007 race that initially gave Zubiri a Senate seat.
Zubiri was then proclaimed the 12th winning senator narrowly defeating Pimentel, but later resigned after evidence of poll cheating in Maguindanao surfaced. Pimentel replaced him in the Senate in August 2011. – Rappler.com