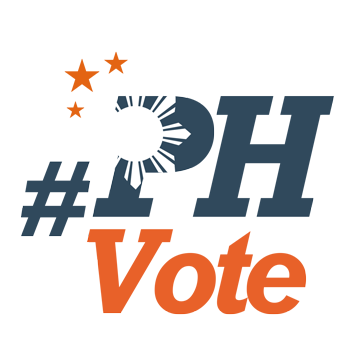 2
Erap nudges presidential run for Sara Duterte

MANILA, Philippines – A presidential candidacy may be written in the stars for Davao City Mayor Sara Duterte, said her fellow mayor, Joseph Estrada, himself a former president.
Estrada was all praises for the presidential daughter as he hosted her and the senatorial candidates of her party Hugpong ng Pagbabago (HNP) on Wednesday, February 27, in Manila.
"I salute you, mayor.... Mayor Sara is an excellent example of public service in action," said the Manila local chief, describing Sara as "matapang" (fearless).

Like other mayors and politicians who hosted Sara and HNP, Estrada floated a presidential candidacy for Duterte. Duterte herself has said she has not thought seriously about running for president since she has been preoccupied, supposedly, with the HNP campaign.
"Malay natin, mayor ako no'n, mayor si Inday Sara ngayon. Naging presidente ako. Si Inday Sara kaya? Ano ang guhit ng kanyang palad?" teased Estrada.
(Who knows, I was mayor before, Inday Sara is mayor now. I became president. How about Inday Sara? What fate is written on her palm?)
He then said Duterte would make a fearsome and beautiful female president.
"We already had two female presidents. Kung sakali, ang pangatlo ang pinakamatapang at pinakamaganda sa kanilang lahat (If ever, the third might be the fiercest and most beautiful of them all)," said Estrada.
Conquering Estrada bailiwicks
Duterte brought her senatorial candidates to two Estrada bailiwicks on Wednesday. (READ: In front of Erap, Sara Duterte tries to ease JV-Jinggoy tension)
Before their campaign rally at the San Andres Sports Complex in Manila, they were in San Juan City where they were hosted by its mayor, Guia Gomez.
Estrada has served multiple times as Manila mayor and San Juan mayor. His sons Jinggoy and JV had also been San Juan mayors.
While in San Juan, Duterte endorsed the mayoral bid of Janella Ejercito, daughter of Jinggoy.
In both campaign rallies, the Ejercito-Estrada clans got Manila and San Juan local officials to attend as a show of support for HNP.
By allying herself with the Ejercito-Estradas, Sara made political choices distinct from her father, President Rodrigo Duterte. (READ: Duterte: Inday Sara is the one who calls the shots)
The elder Duterte is supporting the mayoral candidacy of Estrada's rival, Alfredo Lim. Lim is running under Duterte's political party PDP-Laban.
President Duterte is also supporting another candidate for San Juan mayor – Francis Zamora, also a PDP-Laban member. Zamora is challenging the Ejercito-Estrada clan's 5-decade hold in San Juan. – Rappler.com