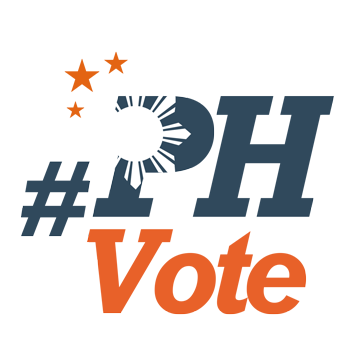 2
Tale of 2 mayors: Sara Duterte, HNP get warm welcome in Erap bailiwicks
MANILA, Philippines – Davao City Mayor Sara Duterte gets the all-out support of Manila Mayor and former president Joseph Estrada in his two bailiwicks, Manila and San Juan City.
Pia Ranada reports.

PIA RANADA, REPORTING: Sara Duterte's Hugpong ng Pagbabago makes a grand entrance today
in the City of Manila with a campaign rally hosted by
no less than Manila Mayor Joseph Estrada.
San Andres Complex is almost full of Estrada's supporters
and Manila local officials ready to hear what the
President's daughter and her choice senatorial candidates have to say.
The two cut a powerful figure onstage.
Sara, the influential daughter of President Rodrigo Duterte
and Erap, the still popular mayor-president
share a stage to endorse 13 senatorial candidates
allied with the administration.
JOSEPH ESTRADA, MANILA MAYOR: Mayor Sara is an excellent example of public service in action.
Davao City continues to reform under her leadership.
So who knows – I started out as a mayor.
Inday Sara is a mayor.
I became president, how about Inday Sara?
What is her destiny going to be like?
PIA RANADA, REPORTING: It's an interesting partnership, since Duterte's father, President Duterte
is endorsing Estrada's rival for Manila mayor – Alfredo Lim.
Lim is running under Duterte's party, PDP-Laban.
Earlier that day, Inday Sara brings Hugpong to another Estrada bailiwick – San Juan City.
She endorses the mayoral bid of Janella Ejercito, Estrada's granddaughter.
In contrast, President Duterte endorsed the candidacy of Francis Zamora, a PDP-Laban officer.
Underlying in the Manila and San Juan campaign rallies is tension between Estrada's two sons
JV Ejercito and Jinggoy Estrada.
Both are Hugpong candidates but they're not on good terms because of politics.
Sara tries to lighten things up,
SARA DUTERTE, DAVAO CITY MAYOR: Up next is the nemesis of Senator Jinggoy Estrada.
Senator, sit here please.
He said, shhhhhh, then I said with Senator JV, Sen.
But Sen, I told everyone who asked me earlier
this happens all the time especially with Filipino families
with so much drama.
But after everything, blood is always thicker than water.
PIA RANADA, REPORTING: It's interesting insight from someone who also belongs to a complicated political family
and who has not shied from making choices different from her father's.
Pia Ranada, Rappler, Manila. – Rappler.com