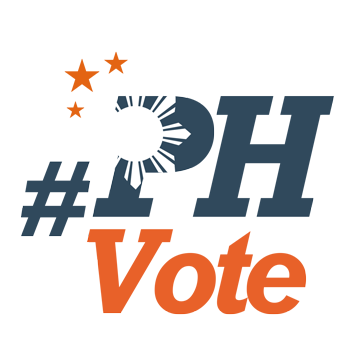 3
Mangudadatu blames Joy Belmonte for his missing photo in campaign display

MANILA, Philippines (UPDATED) – Administration senatorial candidate Zajid "Dong" Mangudadatu blames the vice mayor of Quezon City, Joy Belmonte, for the absence of his face from the Hugpong ng Pagbabago (HNP) display at a campaign rally in her jurisdiction.
"It was clearly a sabotage from Belmonte, who is the host of the HNP campaign rally in QC," Mangudadatu told Rappler on Friday, March 1.
Belmonte hosted a campaign rally for Davao City Mayor Sara Duterte and HNP candidates at the Amoranto Sports Stadium on Thursday.
A large display onstage behind the VIPs showed all the faces of the HNP bets – save for Mangudadatu's.

Mangudadatu, a congressman representing Maguindanao, said Belmonte has political reasons for taking his image out of the display.
"Alam po ng mga taga-QC na malapit na kaibigan ko si Bingbong Crisologo, na kalaban niya sa pagka-mayor," he said.
(The people of QC know that Bingbong Crisologo, her rival in the mayoral race, is my good friend.)
Crisologo, currently Quezon City 1st district representative, is Belmonte's rival in the QC mayoral race. He was named the candidate of PDP-Laban for the post. PDP-Laban is President Rodrigo Duterte's political party, thus running under its banner is seen to carry weight.
Belmonte and her running mate, Gian Sotto, had bolted the Liberal Party for PDP-Laban.
Sabotage or oversight, Belmonte denied Mangudadatu's allegation that she had a hand in it.
In a message coursed through QC Public Affairs and Information Services Department chief Ares Gutlerrez, Belmonte told Rappler the photo used for the display was provided by Hugpong ng Pagbabago.
While Belmonte's slate provided a venue for the senatorial candidates, it was HNP that organized the event.

Reason for skipping rally
The issue with the Belmontes drove Mangudadatu to skip the HNP rally in QC.
"It was also the reason why I didn't join the said rally. Hindi ko kayang mamangka sa dalawang ilog. Hindi ko po ugali," he told Rappler. (I can't tread two rivers at once. That's not how I am.)
Sara, HNP chairperson and campaign manager, had inquired with her staff about the anomaly in the HNP display. Mangudadatu doesn't blame her for any of it.
"Ma'am Sara asked the HNP staff as to why my photo wasn't included, pero 'di naman nila kasalanan (but it wasn't their fault). It was the host of our campaign rally," he said.
"Ma'am Mayor Inday Sara and President Duterte fully support my candidacy," he added.
Belmonte had claimed 13,000 people were at the rally. The exclusion of Mangudadatu's photo in the display is particularly sensitive since HNP has 13 candidates even if there are only 12 slots up for grabs.
Sara has said they are leaving it up to voters to decide who of the 13 to leave out from their ballots.
Should a voter shade 13 names for senators in the ballot, all his votes for the position will be invalidated. – Rappler.com