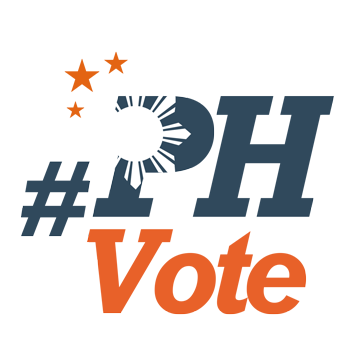 1
One city, two mayors? Duterte endorses Lobregat, Climaco in Zamboanga

MANILA, Philippines – Which is which? President Rodrigo Duterte on Sunday, March 3, endorsed two opposing mayoralty candidates in Zamboanga City, sparking public confusion.
Duterte raised the hands of outgoing Zamboanga City Representative Celso Lobregat and reelectionist Mayor Beng Climaco Salazar in two separate events in town.
Duterte endorsed Lobregat during a rally for PDP-Laban senatorial bets and guest candidates. He endorsed Climaco after a security briefing at the Edwin Andrews Air Base.
Lobregat is a member of PDP-Laban, where Duterte is chairman, while Climaco is a member of the Liberal Party. Climaco is running under the coalition of Partido Prosperidad y Amor para na Zamboanga (PAZ).
Both candidates thanked Duterte for his support.
In his official Facebook page, Lobregat posted photos with Duterte and a statement of gratitude.
"Thank you very much, muchisimas gracias and daghan salamat to President Duterte for your support and endorsement," Lobregat said.
Duterte also endorsed Lobregat's running mate Mel Sadain, 1st district congressional candidate Jomar Lobregat, and 2nd district congressional bet Lilia Nuño.
Climaco, for her part, also posted a photo of Duterte raising her hand. In his speech during the rally, Duterte said Climaco is his "friend."
"[She] thanks President Rodrigo Duterte for his endorsement to her third term re- election bid as Mayor of Zamboanga City," the caption of the photo said.
PDP-Laban vs LP?
Asked for comment, PDP-Laban maintained Lobregat is the official candidate of the party. (READ: How Duterte's political style is hurting PDP-Laban)
PDP-Laban campaign spokesman Ron Munsayac said he has not yet seen Duterte's photo with Climaco.
"It was very clear that PRRD endorsed Cong. Celso Lobregat and the PDP Laban slate in Zamboanga City during the party's campaign rally in Zamboanga City last night. Cong. Lobregat is the official candidate of the PDP Laban wherein PRRD is the Chairman," Munsayac told Rappler.
"I haven't seen the photo that [Duterte] was raising Mayor Climaco's hand but one thing is for sure, she's a stalwart and official of the Liberal Party, the current opposition party that has constantly criticized the President and his administration," he added.
Lobregat is the son of the late mayor and Marcos ally Maria Clara Lobregat, while Climaco Salazar is the niece of former mayor Cesar Climaco, who defeated the elder Lobregat in the 1984 Batasan Pambansa elections. – Rappler.com