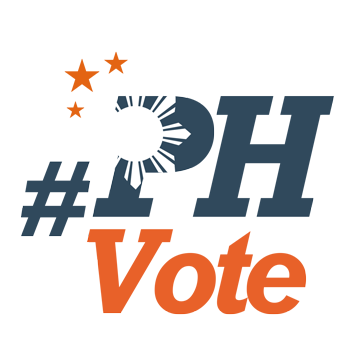 2
Colmenares stands by cutting taxes: Take money from useless projects

MANILA, Philippines – It is a question asked of all left-leaning candidates in the world: if you cut taxes, where will the government get the money to fund its programs and services?
Leftist candidate Neri Colmenares of the Labor Win and Makabayan slates said on Monday, March 4, that the government can remove "useless" projects from the budget and take the money from them instead.
Colmenares was a 3-termer congressman at the House of Representatives for Bayan Muna.
"I've always studied the budget..ang dami pong pondo dyan sa mga walang kakuwenta-kuwentang proyekto, bilyon bilyong piso para sa mga kalsadang walang patutunguhan, bilyon bilyong piso para sa mga tulay kahit walang ilog, buti wala silang bilyon bilyon para magpagawa ng ilog," Colmenares said on Monday during Rappler's #TheLeaderIWant senatorial forum co-hosted by Ateneo de Manila University.
(I've always studied the budget, there are so much funds for useless projects, billions of pesos for roads leading nowhere, billions of pesos for bridges without rivers, it's good that they don't have billions to build the rivers.)
Colmenares also hit the Bureau of Customs (BOC) and Bureau of Internal Revenue (BIR) for profit loss due to inefficiencies and corruption.
"Bakit kayo mag imbento ng bagong tax hindi niyo pa nga nakokolekta ang lumang tax, ubusin niyo kaya muna corrupt sa mga ahensyang yan, huwag niyo ipasa ang burden sa amin," said Colmenares.
(Why will you invent new taxes when you haven't collected the old taxes, get rid of the corrupt inside agencies first, and don't pass the burden on us.)
Colmenares is pushing for the removal of new excise taxes on oil under the tax reform law. His Makabayan bloc has also petitioned the Supreme Court to declare as unconstitutional the Tax Reform for Acceleration and Inclusion (Train) law for being anti-poor.
The budget department has estimated that additional revenues amounting to P68.6 billion ($1.42 billion) is expected in the first year of implementation of the tax reform law, while the proposed excise tax on oil will reach some P130.5 billion ($2.70 billion) in revenues.
"You don't have the moral authority to impose these taxes on us because you're not efficiently collecting taxes at ang dami niyong winawaldas sa inyong mga luho (you're wasting so much money on your luxuries)," Colmenares said.
Colmenares also hit the practice of discretionary funds, or commonly known as pork barrel, and said that funds should go directly to the people "at hindi na sumabit sa bulsa ng mga pulitiko (and to no longer go through the pockets of politicians.)" – Rappler.com