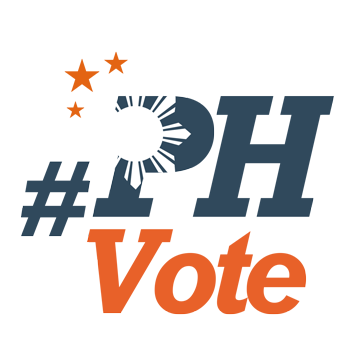 1
Colmenares defends Makabayan pick of reelectionists over labor bets

MANILA, Philippines – Neri Colmenares of the leftist Makabayan bloc on Monday, March 4, defended the decision of the group to drop labor bets from its endorsed lineup and pick instead reelectionists who have supported measures they don't agree with.
"Of course hindi namin ma expect na lahat ng ma endorse namin ay talagang 100% in the same way that they cannot agree with us 100% also. Ang importante may mga independent candidate para sa isang independent na Senado," Colmenares said on Monday during Rappler's #TheLeaderIWant senatorial forum.
(Of course we cannot expect that everyone we endorse will agree with us 100% in the same way that they cannot agree with us 100% also. The important thing is there are independent candidates for an independent Senate.)
Makabayan announced Sunday, March 3, that it will endorse 9 candidates for the midterm elections composed of several opposition candidates and re-electionist senators Grace Poe and Nancy Binay.
Poe and Binay voted in favor of the Tax Reform for Acceleration and Inclusion (Train) law and martial law's second extension in Mindanao. Both are issues that Makabayan is strongly against, even petitioning the Supreme Court to declare them unconstitutional.
Binay abstained in the resolutions blocking the hero's burial for dictator Ferdinand Marcos Sr, and the one blocking the ouster of former Chief Justice Maria Lourdes Sereno, also issues that Makabayan stands strongly against. (READ: How 7 reelectionist senators voted on key issues, bills)
Colmenares said Poe and Binay have agreed to common platforms like asserting sovereignty against China, fighting charter change and ending contractualization.
Colmenares said the two are also open to revise the tax reform law. Poe was among the senators who urged Malacañang to suspend fuel excise tax under tax reform law citing inflation concerns.
In 2016, Makabayan endorsed Poe as its presidential candidate. Likewise, Colmenares was among Poe's senatorial candidates.
"Actually maraming mga issues na pinag-agreehan kami before, for example sa cha-cha, 'yung mga independent ay against the cha-cha, against minimum age of criminal responsibility; nag-agree sila sa common platform asserting our sovereignty laban sa china, cha-cha, 'yung pag-revise ng TRAIN law, and contractualization, there are issues we agree on," Colmenares said.
(Actually there are many issues we have agreed on before, for example on Charter Change, the independent candidates are against cha-cha, against minimum age of criminal responsibility; they agreed on a common platform asserting our sovereignty against China, cha-cha, revising TRAIN law, and contractualization, there are issues we agree on.)
Despite only having 9 on the lineup, Makabayan did not include the other labor leaders who make up Labor Win with Colmenares. (READ: Can progressives win Senate seats?)
Ka Leody De Guzman of Partido Lakas ng Masa (PLM) said on Monday that while he's slightly disappointed, he understands the dynamics of Makabayan.
"Nag-text na sa akin si Neri humingi ng pasensya, ako naunawaan ko sila, dynamic nila 'yun eh. Pinakiusap ko lang sa kanya na sana i-maintain namin yang Labor Win, mas excited sa mga workers na makita kaming magkakasama lahat, 'yung magkakaiba dati ay nagsama sama ngayon sa isang agenda," De Guzman said.
(Neri has texted me to ask for patience, and I understand them, that is their dynamic. I just requested that we still maintain Labor Win because workers are more excited to see us all together, the warring unions have joined forces for one agenda.)
Sonny Matula of the Federation of Free Workers (FFW) said all is well within Labor Win despite the Makabayan snub.
"Respetuhin natin na ang bawat organization ay may prosesong sinusunod so palagay ko hindi malaking problema yan," Matula said.
(Let's respect that each organization follows its own process, so I think that's not a big problem.)
Colmenares said there are meetings set for next week to consider including the labor bets in the Makabayan lineup. – Rappler.com