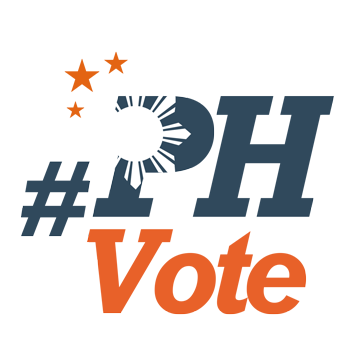 2
Comelec rejects request to force Hugpong candidates to join debates

MANILA, Philippines – The Commission on Elections (Comelec) on Friday, March 8, rejected the request of opposition senatorial candidates for the agency to effectively force administration bets to debate with them.
Comelec spokesperson James Jimenez said the poll body's en banc "denied" Otso Diretso's request for 3 reasons:
Granting Otso Diretso's request would be tantamount to giving preferential treatment to some senatorial candidates or slates.
It would be practically impossible, logistically, to conduct meaningful debates involving all 62 candidates, without risking allegations of preferential treatment.
There are considerable time constraints, with only about two months remaining before the May 13 elections.
The Otso Diretso candidates slammed the Comelec for refusing their plea for the poll body to facilitate a debate with the administration-backed Hugpong ng Pagbabago (HNP) ticket.
According to the Otso Diretso candidates, Comelec's refusal means it is not "not doing its job" in educating voters for the May elections.
"It's a cop-out! The Comelec is not doing it's job in helping educate the voters to make 'informed choices,'" Otso Diretso senatorial candidate Erin Tañada said on Friday.
The former Quezon congressman said his slate was merely asking the poll body to create the debate guidelines. If Comelec cannot do so, Tañada said it can pass on the conduct of the debate to media networks.
But major news organizations, like Rappler and television networks, have already been conducting their own senatorial forums and debates in the past weeks.
Comelec turned down Otso Diretso's request amid the controversy over HNP campaign manager and Davao City Mayor Sara Duterte's statement that honesty should not be an election issue since "everyone lies anyway." (READ: Chel Diokno fires back at Sara Duterte: 'Do not insult voters')
President Rodrigo Duterte's daughter said this as she defended the lies of HNP senatorial bet and Ilocos Norte Governor Imee Marcos about earning academic degrees. (READ: Otso Diretso to Bulacan youth: Will you vote for somebody who lies about college degrees?)
Otso Diretso senatorial candidate and Magdalo Representative Gary Alejano has also raised the alarm over HNP senatorial bet Bong Go for possibly using public funds to promote his candidacy during a recent Liga ng mga Barangay sa Pilipinas event. (READ: Apolitical? Bong Go posters displayed at Liga ng mga Barangay event – Alejano)
Just excuses?
Reelectionist Senator Bam Aquino said the Comelec is giving mere excuses by refusing Otso Diretso's request.
"Kung gusto, may paraan. Sa debate po, taumbayan ang panalo dahil mas makakapili ng mga kandidatong tunay na maglilingkod at maninindigan para sa kanila," said Aquino.
(If there's a will, there's a way. In a debate, the people are the winners because they would be able to choose candidates who can truly serve and stand up for them.)
As for Otso Diretso candidate and veteran election lawyer Romy Macalintal, he said Otso Diretso may ask the Parish Pastoral Council for Responsible Voting to accommodate their request instead.
He said Comelec missed a good opportunity to educate voters.
"But what is saddening is that the debate could have been an opportunity for Comelec to exercise one of its primary functions as guardian of the people's right of suffrage to educate our electorate to vote wisely, to gauge the qualifications of the candidates, and not to vote on mere popularity but to examine closely the character and last actions and positions of the candidates on various issues affecting our country and our people," said Macalintal. – Rappler.com