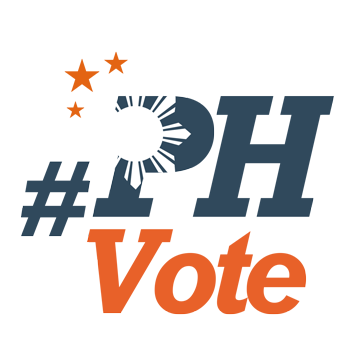 1
Duterte campaigns for admin bets in Negros Occidental

NEGROS OCCIDENTAL, Philippines — President Rodrigo Duterte endorsed 5 senatorial bets and 6 guest candidates of the ruling Partido Demokratiko Pilipino–Lakas ng Bayan (PDP-Laban) during their campaign rally in Victorias City here, Friday night, March 8.
Duterte asked the more than 30,000 Negrense crowd to support the bids of Senator Aquilino Pimentel III, Maguindanao Representative Zajid Mangudadatu, former special assistant to the president Christopher Lawrence Go, former top cop Ronald dela Rosa, and former presidential adviser Francis Tolentino.
He also made a pitch for the candidacies of reelectionist Senators Juan Edgardo Angara, Joseph Victor Ejercito and Cynthia Villar, Ilocos Norte Governor Imee Marcos, Taguig City Representative Pia Cayetano, and former Interior secretary Raffy Alunan.
Duterte, in his speech, praised his candidates and told the crowd why they should vote for them. Negros Occidental is one of the vote-rich provinces in the country with about 1.7 million registered voters for the 2019 midterm polls. (READ: Duterte's chosen ones: Who will benefit most from the President's endorsement?)
He first praised Villar for being a working mother and admired her rapid rise in wealth. "She is strict...I don't see any reason why we should not re-elect her. She is a worker and she has the interest of the country."
The President called Angara "very bright," adding he never criticized the senator, but the other way around. "He criticizes us but not personal but the way we handle important matters...he would call our attention."
For him, Cayetano is really a fighter for the cause of women, adding she's a hardworking and worthy daughter of a worthy father.
He described Tolentino as "very good" when he was the mayor of Tagaytay. "You saw Tagaytay - how clean, how peaceful it was. He governed it well" while he called Pimentel as the "bar topnotcher, senator, and human rights lawyer."
The President said Go was "very honest," saying that he handled millions of pesos without a cent being stolen. Duterte also highlighted honesty for ex-police chief Dela Rosa, one of the most loyal policemen to him ever since he was a mayor of Davao City.
Duterte said Mangudadatu was a member of a clan who never took arms against the government, while he praised Imee Marcos for her "colorful life" and experience in local government.
He addressed critics of Marcos who remember the dark Martial Law regime led by her father late dictator Ferdinand Marcos, saying that the "sins of the father cannot visit the daughter."
The President then recognized that Ejercito goes against the administration, but he said he respects his "ethics in work." He then described former military man Alunan as "very good and brilliant." – Rappler.com