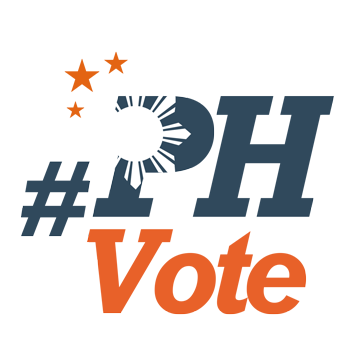 1
Sara Duterte alleges 'massive fraud' in 2016 elections, calls Robredo 'fake VP'

MANILA, Philippines (UPDATED) – The campaign heat has gone up a notch after presidential daughter, Davao City Mayor Sara Duterte-Carpio, called Vice President (VP) Leni Robredo a "fake VP" and alleged that there was massive fraud during the 2016 elections where her father also won as president.
"She is facing an electoral protest for massive fraud during the 2016 elections....Her honesty has been questioned since day one of her term as Vice President. She is not called fake VP for no reason," Sara said in a usually strongly-worded statement on Saturday, March 9.
Sara was responding to Robredo's earlier statement that those who are not honest should not run for public also. The statement too was a response to Sara saying during a Hugpong ng Pagbabago (HnP) rally that 'everybody lies, honesty should not be an issue.'
In an answer to Sara on Saturday, Robredo's spokesperson Barry Gutierrez struck back and said the president's daughter fell for fake news.
"Salamat Mayor Sara, pinatunayan mong hindi ka talaga naniniwala na kailangan ang honesty sa public service. Babanat ka na nga lang, mga fake news pa ang ginamit mo," said Gutierrez.
(Thank you Mayor Sara, you've proven that you really don't believe that public service needs honesty. You had to use fake news just to hit us.)
The electoral protest filed against Robredo by Ferdinand "Bongbong" Marcos Jr is still undergoing initial recount before the Supreme Court (SC) sitting as the Presidential Electoral Tribunal (PET).
The current SC has 6 appointees of President Rodrigo Duterte which will increase by the end of 2019 with 3 justices retiring this year. By 2022, only Associate Justices Marvic Leonen and Benjamin Caguioa are not appointees of Duterte.
"The reason why good moral character is not a requirement to run for Vice President is because we have so many Leni Robredos in this world. And if she insists in saying that you have to be honest to run for public office, then she must say goodbye to her dreams of becoming President," Sara said.
Sara also said Robredo "tried to copy her late husband but has failed at every turn." Robredo's late husband, Jesse Robredo, was the former interior secretary who was also a longtime mayor of Naga City.
Gutierrez said Sara took the discussion this far just to deviate from the issue that administration bets are not responding to calls for a senatorial debate.
"Grabe namang tumbling ito para sa mga Hugpong na nagtatago. Mag reserba ka naman nang kaunti, madam, masyado pang maaga para mangampanya para sa 2022," said Gutierrez.
(This is such a leap just to shield your candidates. Reserve some Ma'am, it's too early to campaign for 2022.)
Gutierrez's statement earned Sara's ire.
In a statement on Sunday, March 10, Sara said: "A reminder to Leni Robredo: Kapag umatake ka, at sinagot ka ng inatake mo (If you attack, and the person you attacked responds) to question your authority to speak on integrity and honesty, do not retreat behind a 'Robredo camp' to answer for you and the argument you started. It says a lot about your fake courage."
The Otso Diretso slate has been aggressively calling for a face-off. The Commission on Elections (Comelec) denied on Friday, March 8, Otso's request to compel HnP candidates to debate with them.
The whole honesty issue stemmed from controversy of Imee Marcos lying about graduating with honors from the University of the Philippines College of Law and obtaining a degree from Princeton University.
The Liberal Party (LP) said on Saturday that Sara and the HnP are just trying to bury issues against the candidates by hitting Robredo.
"Hindi kandidato si VP. Ang pag-atake sa kanya gamit ang fake news at paninira ng mga Marcos ay pagtatangkang ibaon ang mga usapin ng panloloko, pagnanakaw, at kapalpakan na kinasasangkutan ng mga kandidato nila sa Hugpong," said the LP.
(VP is not a candidate. Attacking her using fake news and the smear campaign by the Marcoses are just an attempt to bury the issues of fraud, corruption and inefficiencies being thrown against Hugpong candidates.) – Rappler.com