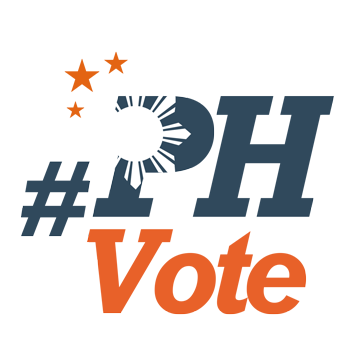 2
Otso Diretso bets dismiss 'falling out' claims

BACOLOD CITY, Philippines (UPDATED) – Otso Diretso senatorial candidates have dismissed claims of a falling out among them fueled by their separate campaign sorties.
Senator Paolo Benigno Aquino IV and former interior secretary Mar Roxas quickly dismissed the claim as nothing but intrigue. The two arrived in this city separately on Tuesday, March 12, for their respective sorties.
Aquino said in an interview that he was surprised about the insinuation. He explained that there are times when they would have conflicting schedules so they could not campaign as a complete slate.
"It's just normal. We have nothing against him (Roxas)," Aquino said, responding to questions.
He said such allegations claims were counterproductive. "There's only a few of us. We're the underdog in this race…. We have no time for that. I'd rather prefer to talk about issues," he said.
Aquino said opposition candidates continue to promote their advocacy as they were still working to improve their standing in the senatorial race.
"I hope all of us win," added the senator, one of the two opposition Senate bets who have managed to get in the so-called winner's circle of 12 in pre-election surveys on senatorial candidates.
Roxas, for his part, laughed off the allegations, saying there were a lot of fake news during election time. "I will not entertain intrigues during the campaign. I just heard it now," he said, as he urged the public not to believe the rumor.
He said every candidate had different schedules and invitations, so, they could not go together as a slate, and that they had a lot of area left to cover during the campaign.
"Kadako sang Pilipinas (The Philippines is big). We only follow our strategy," said Roxas, the only other opposition bet in the top 12 Senate candidates in pre-election surveys.
"For me, I just want to concentrate on how I can present my platforms to improve our economy," he added.
Rumors of a possible falling out among the oppositon candidates surfaced when Roxas was not often seen with the opposition slate during their political rallies after the campaign period kicked off on February 12.
Wooing Negros Occidental
The opposition slate is looking to get substantial votes in Negros Occidental, one of the vote-rich provinces in the country with 1.7 million registered voters. (READ: Opposition senatorial bets eye Western Visayas vote)

Aquino made rounds in the public market of Victorias City, where he was welcomed by Mayor Francis Frederick Palanca. He also paid courtesy visits to Mayors Mark Golez of Silay City, Nilo Jesus Antonio Lizares III of Talisay City, and Marvin Malacon of E.B. Magalona.
The senator also met with Otso Diretso volunteers here.
Roxas came from Dumaguete City in Negros Oriental and made stops in neighboring cities and towns of Negros Occidental before reaching the province's capital city, Bacolod, Tuesday night.
In his campaign sorties in this city on Wednesday, March 13, Roxas shared stories on the plight of vendors he met during his market tours to explain why he wants to stop the imposition of the excise tax on fuel if he's elected back to the Senate. (READ: Mar Roxas shares same anecdote on vendors' plight in Bacolod sorties) – Rappler.com