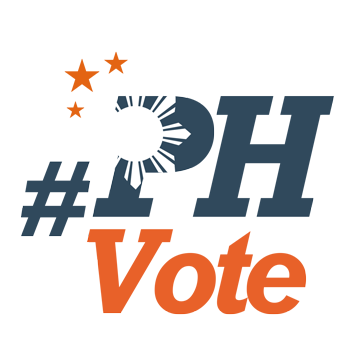 1
Roxas on Duterte's tirades: 'My loyalty is to the Filipino nation'

MANILA, Philippines – Senatorial candidate Mar Roxas fired back at President Rodrigo Duterte, who called him disloyal for serving in the Cabinets of 3 presidents.
On Thursday, March 14, the Otso Diretso bet was asked by reporters in Iloilo City to react to Duterte's fresh tirades against him.
"My loyalty is to the people and to the Filipino nation. If I was called for and I could contribute, why not?" said Roxas, who lost the 2016 presidential race to then-Davao City mayor Duterte. (READ: Roxas on Senate bid: 'I'm not here to redo 2016')
A day before, the President hurled insults against the opposition bets during his speech at the campaign rally of the candidates of the ruling Partido Demokratiko Pilipino-Lakas ng Bayan in Isabela.
Duterte slammed Roxas for serving under the administration of former president and now Speaker Gloria Macapagal Arroyo as well as that of her successor Benigno Aquino III.
"Just because you are a namesake of a Roxas eh mahusay ka. Itong tao na 'to walang loyalty ito. Panahon ni Arroyo, nandiyan siya. Panahon ni Aquino, nando'n siya. Wala ito. Pretends to be somebody. Tao na walang prinsipyo," said Duterte.
(Just because you are a namesake of a Roxas, it doesn't mean you're excellent. This person does not have loyalty. During the time of Arroyo, he was there. During the time of Aquino, he was there as well. He's nothing. He pretends to be somebody. He's a person without principles.)
Roxas is the grandson of former president Manuel Roxas and the son of former senator Gerry Roxas.
The younger Roxas was serving as Capiz 1st District representative when former president and now Manila Mayor Joseph Estrada appointed him as Department of Trade and Industry (DTI) secretary. Roxas resigned, however, at the height of the People Power II Revolution that ousted Estrada in 2001.
Roxas was later reappointed to the same post when then-vice president Arroyo became president. In 2004, Roxas gave up his Cabinet post to run for the senatorial race that year, which he topped. (READ: Roxas is 'Mr Palengke' once again on 2019 campaign trail)
In 2011, Roxas became the Department of Transportation and Communications secretary of Arroyo's successor, Aquino. Roxas held the post for roughly a year only, as Aquino later appointed him as interior chief to replace the late Jesse Robredo, who died in a plane crash in 2012.
Roxas said his experiences serving under 3 administrations allowed him to establish call centers, protect the rights of farmers and fishermen, and push for the passage of the Universally Accessible Cheaper and Quality Medicines Act of 2008. (READ: No to Chinese workers replacing Filipinos – Mar Roxas)
"I was tapped by the different presidents. [When] President Erap made me DTI secretary, I was able to establish the call centers. During President Gloria's time, I was able to help the farmers by opposing the entry of agricultural products from Europe, America, and other countries as part of the agreement on WTO (World Trade Organization). In this way, I was able to protect our farmers and fishermen. This was also the time I drafted the cheaper medicine law," said Roxas.
"During PNoy's time, it was the bottom-up budgeting. The people themselves will dictate how their city or province's budget will be spent," he added. (READ: Roxas shares same anecdote on vendors' plight in Bacolod sorties)
Repeating his reason for running for senator once again, Roxas said he believes a person called to serve should do so if he or she can still contribute something.
"There's an Ilonggo saying regarding everybody paddling in the same direction. So that we could achieve our goals faster, we have to paddle at the same time towards a good direction," said Roxas. (READ: Mar Roxas says Ilonggo support won't make him complacent) – Rappler.com