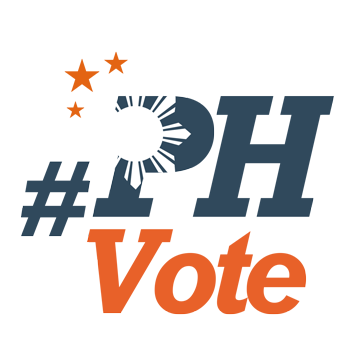 2
Pimentel sees hope for federalism shift in Senate after 2019 elections

MANILA, Philippines – With administration allies dominating pre-election senatorial surveys, Senator Aquilino "Koko" Pimentel III is hopeful that the shift to federalism will gain more ground in the Senate under the 18th Congress.
After the May 13 elections, Pimentel said he would give the push for a federal charter "another try," expecting to have more allies by that time.
Asked by Rappler if he thinks they'll be more federalism supporters after the polls, he said, "I think so, because many of the winners will come from Duterte-backed candidates, so I think they will have to open their minds to at least entertain federalism."
The day before, on Wednesday, March 20, President Rodrigo Duterte revived his call for a shift to federalism when he mentioned in a speech that Moro National Liberation Front (MNLF) chairman Nur Misuari threatened to go to war if the shift could not be done.
Duterte had offered the creation of panels to discuss the shift to federalism. Such a shift would require changing the Constitution, an act which requires Congress approval.
But in the current set-up, senators has been saying federalism would be "dead on arrival" in the upper chamber as it is not among its priorities. Senators are specifically not keen on House Speaker Gloria Macapagal Arroyo's draft charter.
"We need to increase the number of federalism advocates in the Senate. Kulang na kulang (There are too few)," said Pimentel.

'Sense of urgency'
Rappler also asked Pimentel if he felt confident that, with a new Senate composition, a federal charter would ratified in the last 3 years of Duterte presidency.
"It will have a sense of urgency knowing we are already on the second half of the term," he said.
Francis Tolentino, another Duterte candidate, is also confident that the shift to federalism will get a boost in the next Congress.
"I think that will be revived," he said.
Tolentino, who enjoyed an improvement in survey rankings recently, said he might support the Consultative Committee's draft federal charter.
"I haven't read the second version coming from the House, but I've had a glimpse of the Con-Com version. It looks correct. But if there are still refinements that have to be done, there's nothing wrong with that," he said.
He said it would also be up to Duterte whether or not to re-affirm his support for the Con-Com draft.
Tolentino, a former political adviser of the President's, said he would observe the developments with the newly-created Bangsamoro Autonomous Region in Muslim Mindanao, which some have called a precursor to federalism. – Rappler.com