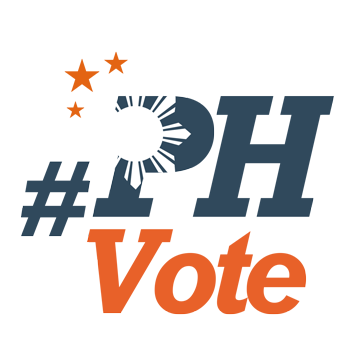 1
At U.N. event, Chel Diokno calls for more international pressure on Duterte

MANILA, Philippines – Otso Diretso senatorial candidate Chel Diokno took time off the campaign trail to amplify his human rights advocacy to an international audience on Thursday evening, March 21.
Diokno, a human rights lawyer, spoke at an event which was part of a United Nations Office on Drugs and Crime (UNODC) meeting in Vienna through a video conference, calling for continuing "international pressure" on President Rodrigo Duterte and his administration.
"The government claims that it doesn't really care about international pressure. We do believe that international pressure has been very helpful in terms of highlighting what's happening in the country, and, to some extent, influencing the way government operates," Diokno said in a pre-recorded video, addressing drug scholars and experts.
He added: "We do hope that the international community will continue to put pressure on the Philippine government to adhere to its commitments under international human rights instruments."
Diokno was invited to speak at the Ministerial Segment of the UNODC's Commission on Narcotic Drugs, which aims to understand how the drug problem is pursued all over the world.
According to the latest data released by the Philippine Drug Enforcement Agency (PDEA), more than 5,000 people have been shot dead in police operations in the anti-drug campaign for allegedly fighting back. Human rights advocates like Diokno peg the killings higher at 20,000, including deaths "inspired" by the campaign.
What else did Diokno say? After the pre-recorded clip, Diokno gave the audience, via video call, a deeper briefing on the Philippines' human rights condition, anchored on the country's recent pullout from the International Criminal Court (ICC).
Diokno emphasized that the Duterte government's anti-drug campaign has led to deaths of many innocents, either in anti-drug police operations or vigilante killings inspired by the campaign, which he said "constitute a crime against humanity."
There is no way to prosecute a sitting Philippine president unless he faces "the only legal remedy"– being taken to the ICC. The Philippines has pulled out of the ICC's Rome Statute on March 17, a year since it signified its intent to depart from the global agreement.
The Philippines' notice to leave came just a month after the ICC launched a preliminary examination into the Duterte government's anti-drug campaign.
The human rights lawyer added that if the Duterte government were really serious with its anti-drug campaign, it would focus on bringing down drug syndicates, instead of targeting small-time users and pushers and refusing to investigate their deaths.
"This is not just a war on the poor, this is a war on our legal system," Diokno said. – Rappler.com