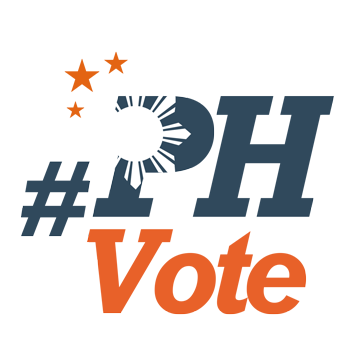 1
Sara insists honesty required of public officials but not of senatorial bets

CEBU, Philippines – Davao City Mayor Sara Duterte reacted to the assertion of her aunt-in-law, former ombudsman Conchita Carpio Morales, that the Constitution requires public officials to be honest.
According to the President's daughter, while what Morales said is correct, the Constitution does not require senatorial candidates to be honest.
"Yes, oo, I agree, public officials [should be honest]. Nasa Constitution 'yun eh (It's in the Constitution), public office is a public trust. But I was saying, honesty is not a requirement for candidates," she said on Friday, March 22, in Danao, Cebu.

Sara insisted that when she spoke previously to reporters about the honesty issue, she had said honesty is not a requirement for senatorial candidates, and she did not say honesty is not required for senators, who are elected public officials.
But a video of that interview shows Sara did not use the word "candidates."
"Ang importante is, ano 'yung required ng batas. Ano ba sinasabi ng batas for a senator? Able to read and write, natural-born citizen. Does it say na dapat good moral character 'yung tao? Does it say the person has to be honest? Kaya sinabi ko, kung honesty ang pagbasehin natin, disqualified lahat," she said on March 9 in Calamba, Laguna.
(What's important is what is required by the law. What does the law say for a senator? Able to read and write, natural-born citizen. Does it say they must have good moral character? Does it say the person has to be honest? That's why I said, if honesty is the basis, all the candidates are disqualified.)
Watch the video of her remarks here:
Also, the portion of the 1987 Constitution she was citing lists down requirements for senators, not senatorial candidates.
Section 3, Article VI states: "No person shall be a Senator unless he is a natural-born citizen of the Philippines, and, on the day of the election, is at least thirty-five years of age, able to read and write, a registered voter, and a resident of the Philippines for not less than two years immediately preceding the day of the election."
'Very different things'
Sara on Friday insisted on the difference between a candidate and an elected official, ostensibly to show why the honesty requirement is absent for one and present for another.
"Of course, when you become an official, you fall under all the laws that are required of public officials – anti-graft and corruption, 'yung constitutional provisions, but iba yung public official, iba yung candidate (but public officials and candidates are different)," she said.

"A candidate is not a public official Those are two very different things," Sara added.
But a few sentences later, she denied saying that it's okay for senatorial candidates to be dishonest.
"No, I'm not saying that. I'm saying that honesty is not an issue because it's not a requirement to run as a senator," said Sara, a lawyer.

The day before, Morales had issued a statement emphasizing that no less than the Constitution requires public officials, including senators, to be honest.
"The word honesty is in the Constitution, which explicitly declares that 'the State shall maintain honesty and integrity in the public service.' Upholding the Constitution is part of every public officer's oath of office," she had said.
Morales is connected to Sara by way of the latter's husband, Manases Carpio. Morales is Manases' aunt.
Despite this connection, President Rodrigo Duterte has not hesitated from verbally attacking Morales back when she was still ombudsman, accusing her of delivering "selective justice."
Morales and former foreign secretary Albert del Rosario announced on Thursday that they had filed a complaint against Chinese President Xi Jinping with the International Criminal Court over Chinese incursions in the West Philippine Sea.
Asked if Morales' actions critical of the Duterte administration ever caused friction in her family, Sara said, "No, my husand is very pro-Duterte." – Rappler.com