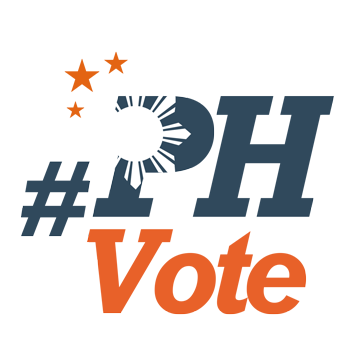 3
LOOK: Chavit Singson, Ed Zaragoza show who's fit enough to be mayor of Narvacan

ILOCOS SUR, Philippines – The most awaited political showdown in the province – the mayoral race between former Ilocos Sur governor Luis "Chavit" Singson and former mayor Edgardo Zaragoza – started with a walk around a commercial block of the town Monday morning, March 25.

The two agreed to a dare made by a local radio station and decided to walk together at about 7 am starting at the Narvacan Church.
First to arrive was Singson, dressed inappropriately in jeans, boots, and sweater. His supporters were wearing red t-shirts, some with the print "Naguilian is for every Juan," which has become his slogan in the race.
Nearing 7 am, Zaragoza arrived, wearing shorts and his signature t-shirt. His supporters were also wearing white T-shirts, with "Zaragoza" printed on them.


The 5,000 supporters from both camps lined the street after the parish priest gave his blessing and the two first walked together.
One of the house rules was that no one in the crowd should taunt the other and should only cheer their candidates.
Singson and Zaragoza are political kingpins. Chavit has been ruling Ilocos Sur since after Martial Law while the Zaragozas have ruled Narvacan since the 1990s. But they are hardly spring chickens – Chavit is 77 years old, while Zaragoza will be turning 68 in two days.
Narvacan is a known bastion of Singson opposition, but he entered the fray in 2016 by running as a councilor. He placed 3rd, and decided this time to run for mayor.
Zaragoza, a former National Tobacco Administration chairman, has decided to fight Singson. His son, incumbent Narvacan Mayor Zuriel Zaragoza, is running for governor against Chavit Singson's son, incumbent Governor Ryan Singson.
Chavit Singson and Edgardo Zaragoza rounded the block, about half a kilometer long, together 3 times until Zaragoza started to gain on Singson. On the 6th lap, the unity walk – which was supposed to go for an hour to test the candidates' endurance – was stopped.

But the taunting of the two only started. With the media in tow, Singson and Zaragoza started trading barbs against each other – and the unity walk became a ring announcement before the two opponents went to their separate corners for the opening bell.
Singson said he isn't dying; Zaragoza, on many accounts, has said he will be able to serve his term until the end.
Zaragoza said he is the Narvaqueno; Singson said Narvacan is for everyone.
They then accused each other of corruption and vowed to clean each other's mess.
Before the confrontation got hotter, they were separated by supporters and brought to their camps, with Singson's camp outside the church and Zaragoza back to his residential compound. – Rappler.com