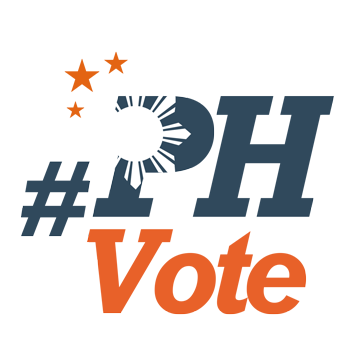 3
Senate bets Enrile, Tolentino, Dela Rosa take the stage at Binays' campaign kickoff

MANILA, Philippines – Three senatorial bets joined the proclamation rally of reelectionist Makati Mayor Abby Binay and her father and former vice president Jejomar Binay, who is running for congressman.
The Binays kicked off their campaigns through a huge rally held on Friday, March 29, at the heart of Makati City, the stronghold of the prominent political clan.
Clad in orange, ex-Senate president Juan Ponce Enrile was accompanied by Jejomar Binay as he delivered his campaign speech before Makati residents gathering along Lawton Avenue.
At 95 years old, Enrile is seeking his political comeback under the Pwersa ng Masang Pilipino on a pro-poor platform.
"Ako po, sa aking paningin, ang pinakamalubhang problema ng ating bansa ay kahirapan. Poverty po ang dapat tutukan ng gobyerno natin," said Enrile. (I think the gravest problem of the country is poverty. Povery is what the government should focus on.)
Enrile and Jejomar Binay are longtime allies. The former senator endorsed the failed presidential bid of Jejomar Binay in 2016 and was present at the latter's major sorties 3 years ago.
Apart from Enrile, two other administration-allied senatorial bets delivered speeches before Makati residents: former presidential adviser on political affairs Francis Tolentino and former police chief Bato dela Rosa.

Actor Phillip Salvador also took the stage to promote the candidacy of former special assistant to the president Bong Go.
Unlike Enrile, however, Tolentino, Dela Rosa, and Salvador were alone on stage.

Abby Binay said they invited both administration and opposition senatorial candidates to their proclamation rally. But others were unable to attend due to prior commitments.
"The invitation extended to the senatorial candidates is a mix between the administration as well as other candidates. Kumbaga, so parang kami, kung gusto nilang pumunta, welcome silang pumunta.... So kami naman natutuwa kasi gusto nilang pumunta sa proclamation rally namin," said Abby Binay.
(The invitation extended to the senatorial candidates is a mix between the administration as well as other candidates. For us, if they want to go, they are welcome to do so.... We're happy they wanted to go to our proclamation rally.)
According to Jejomar Binay's spokesperson Joey Salgado, they also invited two more administration bets: warring brothers former senator Jinggoy Estrada and reelectionist Senator JV Ejercito.
Salgado said former Quezon congressman Erin Tañada and human rights lawyer Chel Diokno from the Otso Diretso senatorial ticket were also invited to the Binays' proclamation rally.
The battle for the mayoral seat of Makati is expected to be a hot race, with Abby Binay going head-to-head with her brother, former mayor Jejomar Erwin "Junjun" Binay Jr, the only son and namesake of their father.
Abby Binay is running under the United Nationalist Alliance, the party founded by her father for the 2016 elections. Junjun Binay, meanwhile, formed his own local party Una Ang Makati.
Other candidates vying for Makati mayor are Ricardo Yabut (Bigkis Pinoy), Carmelle Alanzalon (independent), and Renato Bondal (independent), who previously threw multiple corruption allegations against Jejomar Binay and Junjun Binay.
Jejomar Binay, meanwhile, is up against former vice mayor Kid Peña (Liberal Party), Brigido Mesina Jr (independent), and Ferdinand Sevilla (independent).
The Binays' proclamation rally is ongoing as of posting time. – Rappler.com