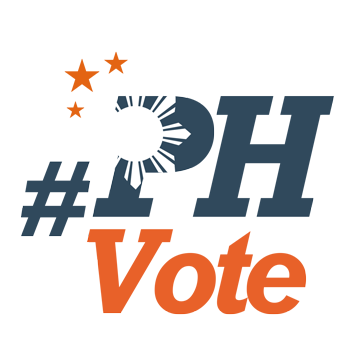 2
In Cebu, Serge Osmeña hits part of TRAIN law before Angara

CEBU CITY, Philippines – Former senator Sergio Osmeña III visited his hometown on Saturday, March 30, and vowed to Cebuano voters that he will move to scrap the fuel excise tax under the tax reform law.
Attending the proclamation rally of his brother Tommy's party BOPK, Osmeña said the fuel excise tax hike is the "only thing wrong" about the Tax Reform for Acceleration and Inclusion (TRAIN) law.
Reelectionist senator Sonny Angara, the author of the TRAIN law, was also present at the proclamation rally.
"Isa pa TRAIN law, aton kuha na ang excise tax submission. I apologize to Senator Angara because he is the author of the Train Law… Unsa na ang tax sa diesel. Isang tanan ugamit ug diesel kada adlaw, kada adlaw yun. 'Pag tinataas mo 'yung diesel, tinataas mo lahat ng bilihin natin dito sa ating bansa. Masama 'yon," Osmeña said.
(Another one is TRAIN Law that requires excise tax on fuel. I apologize to Senator Angara because he is the author of the TRAIN law. It is the tax on diesel. Everyone uses diesel every day. That's every day. So, if you hike the price of diesel, then you increase the prices of goods in our country. That's not good.)
Osmeña proposed that to place the excise tax on other goods instead, such as tobacco and alcohol.
"Tanggalin natin 'yung tax sa diesel at ilagay natin sa tobacco. Ilagay natin sa alcohol pero tanggalin natin sa diesel. Para pagbaba ng diesel, baba rin lahat ng bilihin," Osmeña said. (Let's remove the tax on diesel and place it on tobacco. Let's place it on alcohol, but remove it from diesel. So when the price of diesel lowers, prices of goods will also go down.)

Under the TRAIN law, excise tax on fuel will be increased from 2018 to 2020. But the law also states that tax increases may be suspended if Dubai crude oil prices average at $80 per barrel for 3 straight months.
The increase in 2019 brought the total excise tax on gasoline from P7 to P9 per liter, and on diesel from P2.50 to P4.50 per liter. It would also be hiked by another P1.50 per liter in 2020.
Angara, in a chance interview with reporters on Saturday, said that the current oil prices are "okay," and does not merit the suspension of the fuel excise taxes under the TRAIN law.
"Tignan natin. Bantayan natin 'yung world market. For now, siguro okay pa. 'Pag tumaas 'yan, we should look at it again. For now, I think it's okay," Angara told reporters. (Let's see. Let's monitor the world market. For now, it's still okay. If fuel prices go up, we should look at it again. For now, I think it's okay.)
In 2018, the government was set to suspend the 2019 increase in fuel excise tax due to the climbing prices of fuel in the world market.
By December 2019, however, President Rodrigo Duterte decided to continue with the increase. (READ: [ANALYSIS] New year, new fuel taxes: Do we really need them?) – Rappler.com