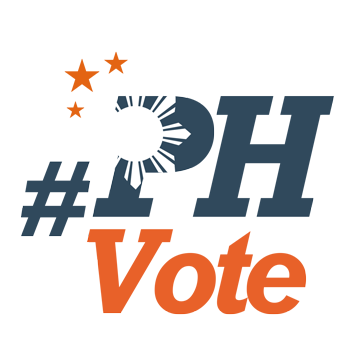 1
Otso Diretso on Facebook takedown of fake accounts: Good but not enough

MANILA, Philippines – Two Otso Diretso candidates on Wednesday, April 3, welcomed Facebook's removal of a pro-Duterte network of fake accounts and pages, but said such "concrete" steps should have been taken much earlier to prevent the "weaponization" of the social media platform.
Otso Diretso senatorial bets Chel Diokno and Florin Hilbay made the statement in response to questions on Facebook's removal of 200 pages and accounts organized Nic Gabunada, President Rodrigo Duterte's social media manager in his 2016 campaign.
"I'm happy that Facebook is finally taking steps to address this problem. Sa totoo lang (Honestly), I feel that kulang pa nga 'yong ginagawa ng Facebook (Facebook isn't doing enough), that they should have taken measures way back, and not let so much time pass before they actually did these concrete steps to actually stop the weaponization of the social network," Diokno said in a press conference.
Hilbay shared the same sentiments, adding these fake pages and accounts indicate that Duterte's appearance of popularity in the 2016 campaign may have been "based on a lie."
"He was seen as a social media sensation. Ngayon, makikita natin na parang 'yung basehan ng kanyang (Now, it seems the basis of his) popular support that brought him to the President may have been based as well on a lie, which is the manipulation of current technology, in particular social media, to create the appearance of popularity and ground support," said the former solicitor general.
Malacañang has repeatedly denied Duterte's involvement in the creation of such a network, which was used to spread false information and spread black propaganda against the President's critics. (READ: State-sponsored hate: Rise of the pro-Duterte bloggers)
Presidential Spokesperson Salvador Panelo also said Duterte "definitely" would have won the 2016 elections even without the help of online supporters.
But Diokno believes otherwise, saying the Duterte administration has "weaponized the Internet, in particular Facebook."
"There was already an Oxford study that found Duterte camp spent around $200,000 for [his] troll army. There have been many articles written by investigative journalists abroad, including the New York Times, Bloomberg, and other respectable organizations that have talked about how Facebook was, and has been, and continues to be weaponized by this administration," said Diokno.
Rappler has reported extensively about how Duterte supporters weaponized social media to harass and attack the administration's critics. (READ: Propaganda war: Weaponizing the internet)
As for Hilbay, he said Facebook should continue regulating itself to protect democracy and to stop the spread of false information online.
"The first thing Facebook should do is to regulate itself because they are in charge of their own content. They have control," he said in Filipino.
"Facebook remains a private corporation and Facebook has a social responsibility to police its content especially since it's being used to undermine our democracy," he added. – Rappler.com