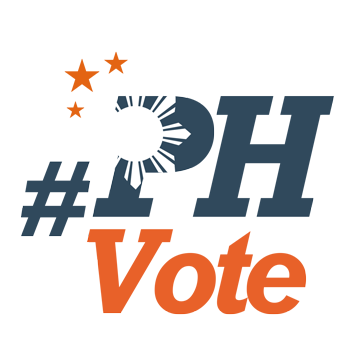 1
If Duterte declares revolutionary gov't, Robredo becomes president – Macalintal

MANILA, Philippines – Vice President Leni Robredo will replace President Rodrigo Duterte as chief executive if the latter declares a revolutionary government, veteran election lawyer Romulo Macalintal said on Friday, April 5.
The Otso Diretso senatorial bet made the statement on a day after Duterte again threatened to declare a revolutionary government.
"Once President Duterte declares a revolutionary government, he ceases to be President having divested himself of the presidency. Such act will pave the way for Vice President Leni Robredo to take over the vacant position of President and assume the functions and the Office of the President," Macalintal said in a statement.
"Declaring a revolutionary government would mean that President Duterte becomes the leader of a revolutionary government while Robredo becomes the leader as president of a duly constituted government," added Macalintal, Robredo's lead lawyer in the electoral protest she is facing.
Facing lawyers gathered for the annual convention of the Prosecutor's League of the Philippines on Thursday, April 4, Duterte threatened to suspend the writ of habeas corpus and arrest "all" of his critics after lawmakers urged caution on the President's order to review all government contracts.
Duterte then warned he would declare a "revolutionary war" if pushed to a corner. Later in his speech, he revived his threat to establish a revolutionary government.
Macalintal argued that declaring a revolutionary government is not a function of the President, who is tasked to protect the Constitution.
"If President Duterte really declares a revolutionary government, then it will be a show of force between his government and the government led by Robredo, being the successor President of a democratic government," said Macalintal.
'Betrayal of the Constitution'
Otso Diretso candidate Chel Diokno, a human rights lawyer, opposed the declaration of a revolutionary government, saying it was a betrayal of the Constitution.
"Kapag tinuloy ni Pangulo 'yan at nagdeklara siya ng isang revolutionary government, tinatraydor niya mismo ang ating Saligang Batas. Tinatraydor niya ang taumbayan," Diokno said on the sidelines of the launch of Robredo's Ahon Laylayan Coalition in Bohol on Friday.
(If the President pushes through with declaring a revolutionary government, he would betray the Constitution itself. He would betray the people.)
"Ang payo ko lang siguro sa kanya ay 'wag naman siya mapikon at 'wag naman siya masyadong mainit ulo. Chel lang siya (My advice to him is not to be easily peeved and not be too hotheaded. He should chill)," added Diokno, using a pun on his nickname.
Robredo herself has long been against a revolutionary government. She said it does not only undermine the Constitution, but also indicates a lack of faith in the current administration.
In 2017, top military and defense officials assured Robredo they would not support any moves to establish a revolutionary government.
Constitutional experts agree with Macalintal
Two constitutional lawyers – former Ateneo School of Government dean Tony La Viña and University of the Philippines College of Law professor Dan Gatmaytan – both agreed with Macalintal.
"Yes. Macalintal is correct. It will now be a question of legitimacy. Who will the AFP (Armed Forces of the Philippines), PNP (Philippine National Police), government agencies, and ultimately, [the] people follow?" La Viña said in a text message to Rappler.
Gatmaytan said Duterte was "incorrect" for threatening to suspend the writ of habeas corpus based on criticism against his directive.
"The President is also incorrect in threatening to suspend the writ of habeas corpus because the Constitution specified the grounds for suspension, and being criticized is not one of them," Gatmaytan told Rappler.
A key foundation of the Constitution, the writ of habeas corpus compels the state to present an arrested person in court and explain his or her detention. The 1987 Constitution allows the President to suspend the writ of habeas corpus "in case of invasion and rebellion, when the public safety requires it."
Duterte had been toying with suspending the writ of habeas corpus since the first few months of his term. (READ: Duterte to suspend writ of habeas corpus if 'forced') – Rappler.com