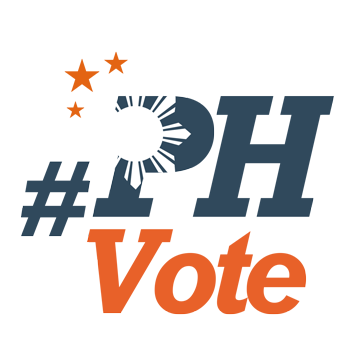 1
Filipino voters in UAE start casting their ballots

DUBAI, United Arab Emirates – It's all systems go for the Philippine embassy and consulate as polling stations opened at 8 am on Saturday, April 3, in what was the start of a 29-day electoral exercise of some 361,265 registered overseas Filipino voters (OFW) in the UAE, who will be making their choice for 12 senators and a lone seat in the lower house's party list slot.
The Commission on Election (Comelec) has issued a directive instructing all foreign posts to be opened as well on Maundy Thursday and Good Friday to allow more registered voters to participate in the midterm electoral exercise.
The embassy and consulate here initially announced that voting will be suspended for these two days.
The embassy was open 8 am to 4 pm on April 13; 9 in the morning till 5 pm on April 14 to May 12; and 9 am to 2 pm on May 13.
The consulate is open 8 am to 9 pm from April 13 to May 12; and 8 am to 2 pm on May 13.
Undermanned
Meantime, stretched thin with only about 95 staff, the foreign posts in Abu Dhabi and Dubai were bracing for an anticipated huge voter turnout noting the 85% increase in the number of new voters, who have signed up during the registration period that ran from December 2016 to September 2018.
There are 165,714 new overseas Filipino voters in the UAE. There were 195,651 during the 2016 presidential elections. The new total 361,365.
Dubai has the biggest overseas electorate compared to all other OFW destinations across the world, officials said, with 209,202 voters – up 115,000 from 2016's 94,202.
Abu Dhabi has 109,000 – up by 37,000 from 2016's 72,000, records show.
The Consulate has 57 staff and volunteers manning the stations; Abu Dhabi has 37.
The first day of the election went out smoothly with a relatively fair turn out as it was a Saturday when most OFWs have no work.
In the meantime, despite the manpower handicap, Ambassador Hjayceelyn Quintana and Consul General Paul Raymund Cortes urged voters not to let this opportunity to chart the nation's course go to waste.
Quintana said, "As overseas Filipinos, your vote is significant and important because this would have an impact on you and your families back home."
"I enjoin all registered voters in Abu Dhabi to cast their vote for their senators and party-list representative during the overseas voting period from April 13 to May 13 (except April 18 and 19) at their designated precincts at the embassy.
"I also hope that they cast their votes as soon as they get an opportunity to do so," she said.
'Voices of the diaspora'
For his part, Cortes said, "the voices of the global diaspora of Filipinos must be heard especially as choosing our leaders and strategizing the trajectory of our national soul is concerned."
He said working abroad, overseas Filipinos have lived different perspectives of governance and civil society engagement. "Surely, they have seen how things work in other countries and what may and may not be useful as far as our domestic policies and legislation is concerned," the consul general said.
"For far too long," Cortes said, "we have always relegated the overseas Filipinos as contributors to our economy in terms of remittances. The narrative of the overseas Filipino and the contributions to nation building must evolve.
"Because the Filipinos are juxtaposed with the realities of an increasingly borderless 21st-century society, there is merit to listening to them and having them speak their opinions as far as leadership in our country and plotting our path towards further development are concerned."
"This is where the overseas voting exercise comes in. I ask our overseas Filipinos to participate in this voting exercise and cast their votes," Cortes said.
2016 turnout
Quintana said around 33% of the total registered voters in Abu Dhabi – or 24,137 out of 72,661 – came out to vote in the 2016 presidential elections.
In Dubai and the Northern Emirates, it was 34.55% according to Cortes.
Overall actual voters' turnout in 2016 was 31.74% of 195,651 registered voters, according to the Philippine embassy.
Limited space
One factor to seriously consider, especially by the voting OFWs, is the limited space available at the embassy and consulate
"The space in the embassy is already limited but we will try our best to ensure smooth and orderly elections for our kababayans," said Quintana.
Cortes said the consulate will be open from 8 am to 9 pm in anticipation of the fluctuations in the voting patterns.
"We want to give a chance to those working till 5 pm and up. And siyempre, 'pag nagdasaan ang mga tao dito, we have to contend with the limited space, with the limited queuing area," he said.
During the 2016 general elections where the electorate voted for a new government from top to bottom, Cortes said the consulate averaged 1,000 voters a day with low turnout at around 500 and high ones at 2,000.
Preparations
Meanwhile, as far as preparations are concerned, Quintana said all relevant officers, personnel and individuals who will conduct the overseas voting in Abu Dhabi have undertaken a training on the Automated Election System for the purpose.
The first was done by representatives from the Comelec on March 15 to 17 this year. An ECHO-training, where knowledgeable individuals share their expertise, was also held for the rest of the personnel involved on March 30 at the Philippine Embassy, according to the ambassador.
A final testing and sealing of the vote counting machines were held simultaneously at the embassy and consulate on April 6, a week before the April 13 midterm election.
Also sworn in were members of the Special Ballot Reception and Custody Group (SBRCG) led by Ruzielle de Vera at the embassy and Vice Consul Marianne Bringas at the consulate; and the Special Board of Election Inspectors (SBEIs).
The SBRCG supervises all election-related paraphernalia while the SBEIs are the frontline people directly involved in the conduct of the electoral exercise.
The consulate 11 vote counting machines and a corresponding number of SBEIs.
Cortes told a press conference during the April 6 final preparations that 12 machines were issued to the consulate for the 2016 polls with each capable of processing up to 10,000 votes.
With the 115,000 new voters considered, he said COMELEC recalibrated the machines to enable them to accept 20,000 votes each.
Three authorized people – comprising an SBEI team – man each machine,which for its part can process a vote in a matter of some four seconds.
Cortes said Dubai has this many voting machines because of its huge electorate. "Tayo po ay gumagamit ng mga machines na ganito – 'yung iba kasi postal voting; sa Pilipinas iba naman ang procedure – dahil Dubai ang may pinakamalaking overseas voting presinto sa mundo," he said. – Rappler.com
This story was republished with permission from The Filipino Times of the United Arab Emirates.