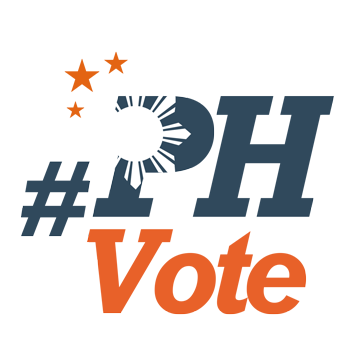 1
Crowdfunding can level candidates' campaign spending – election lawyer

MANILA, Philippines – Candidates short on the millions of pesos needed to mount a successful campaign may see the playing field leveled by crowdfunding – if Philippine election laws supported it.
Election lawyer Emil Marañon III shared the proposal in a recent episode of Rappler Newsbreak Chats on campaign finance laws, saying crowdfunding could help cash-strapped candidates keep up with other bets who spend millions on advertisements.
"What's good about crowdfunding is your donors are ordinary citizens. Their vested interests aren't as major compared to big companies or rich donors who we all know are donating for a reason: because they want favors in the future," Marañon said in a mix of English and Filipino.
But Marañon, who served as chief of staff of former Commission on Elections (Comelec) chairman Sixto Brillantes Jr, said political crowdfunding initiatives would face challenges under current election laws.
These challenges include reportorial requirements that ordinary citizens would have to file with the Comelec, which are often tedious and could end up being more expensive than the actual donation to a candidate.
"The problem here is technically speaking, under the law, crowdfunding is allowed. However...a requirement for you to donate, regardless of the amount, is very unrealistic because...even if you donate P50, you'll be required to file a report of contribution," Marañon said. The report would also need to be notarized, which can end up costing more than the donation.
He added: "Would you go to that extent if you donate P20 [or] P50? We don't have a legal framework to allow crowdfunding, wala pang (there is still no) mechanism. So if we do that actually, we end up violating the law."
As they stand, campaign finance laws are often criticized for being "unrealistic" as candidates often spend more than what is legally prescribed. These laws, added Marañon, fail to level the playing field among candidates.
Republic Act No. 7166 states that candidates are allowed to spend P3 per voter and P5 per voter if he or she is not running with a political party. With some 61 million registered voters in the 2019 elections, this translates to a spending limit of about P183 million, and P305 million, respectively.
For candidates to raise this kind of money, donors who have the funds are often tapped.
"As of now, ang lumalabas (what comes out) under our existing election law is viable donors are rich people and big companies [who have their own interests]," Marañon said.
Why this matters: For Marañon, setting realistic campaign spending limits and helping candidates with less funds campaign for public office can mean getting more qualified candidates elected.
"'Yung ending niyan, 'yung quality din ng kandidato na nahalal sa Kongreso (The result of that is the quality of candidates elected to Congress), because if we have a defective law and a questionable way of implementing it, then you end up with bad candidates because they can afford to run," he said.
"Hindi dapat na maliitin natin 'yung problemang ito kasi (We shouldn't belittle this problem because) at the end of the day, people suffer because we have bad election laws." – Rappler.com