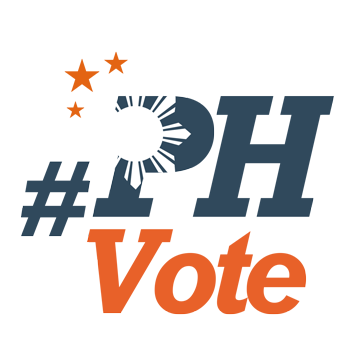 1
Del Rosario, Floirendo blast Alvarez in Davao del Norte HNP rally

DAVAO DEL NORTE, Philippines (UPDATED) – What do Sara Duterte, Davao del Norte Governor Anthony del Rosario, and Davao del Norte 2nd District Representative Tonyboy Floirendo have in common? A dislike for ousted speaker and the province's 1st district congressman Pantaleon Alvarez.
Davao del Norte politicians allied against Alvarez hosted Sara's Hugpong ng Pagbabago (HNP) Senate slate on Monday, April 15, in Tagum City.
Del Rosario and Floirendo packed their province's sports and tourism complex with their supporters to warmly welcome the administration-allied slate – and hit Alvarez.
Del Rosario, who is challenging Alvarez's reelection as 1st district representative, blasted his rival onstage, claiming the ex-speaker is "corrupt" and no longer an ally of President Rodrigo Duterte.
"Now, look at Alvarez' poster, President Duterte is no longer there, he is now alone in the poster, because the President has lost faith in Alvarez," said Del Rosario in Bisaya.

"How come Anthony del Rosario has a poster where his hand is being raised? How come Tonyboy Floirendo also has a poster where his hand is being raised? How come Rodney del Rosario also has a poster where his hand is being raised? It's because, in Davao del Norte, the Duterte family trusts none other that the Del Rosario and the Floirendo families!," he continued.

"Alvarez says the Del Rosarios have done nothing for Davao del Norte. Is that true?" he asked the crowd, who responded with shouts of, "Hindi! (No!)"
Thousands of residents endured the heat and harsh sunlight at the open-air Davao del Norte Sports and Tourism Complex as HNP candidates took to the stage one by one to give their 10-minute messages.
Present at the rally were Pia Cayetano, Sonny Angara, JV Ejercito, Bong Revilla, Jinggoy Estrada, Jiggy Manicad, Ronald dela Rosa, Dong Mangudadatu, Francis Tolentino, and Imee Marcos. Former Duterte aide Bong Go sent actor Phillip Salvador as his representative.
That the venue was full to the brim is no surprise as Davao del Norte is a bailiwick of President Duterte's. The Del Rosarios and Floirendos, influential families in the province, are longtime family friends of the Dutertes.
Governor Del Rosario himself is secretary-general of HNP, the regional party Sara founded, while Floirendo was a major financier of President Duterte's 2016 presidential campaign.
The two are also related. Del Rosario says Tonyboy is his cousin.
Enemy number 1: Alvarez
The 2019 elections will pit the Del Rosario-Floirendo group against Alvarez. Del Rosario is challenging Alvarez's House seat while Floirendo has vowed to block another Alvarez speakership by himself vying for the post.
"Ako ang kaaway ni Bebot, siya (Del Rosario) ang kalaban," Floirendo joked to reporters during the rally. (I am the enemy of Bebot, he is the rival.)
Del Rosario fully supports Floirendo's speakership bid, saying it will be better for Davao del Norte.
"Hopefully, if in fact Tonyboy becomes Speaker, then maybe this will be a better time for Davao del Norte because at least we will have a speaker who is supportive in helping the local governments," he told Rappler in an interview.
He claimed Alvarez would often side with congressmen when it came to allocating funds for projects, instead of with mayors and governors, whose project requests are supposedly more in tune with the needs of their constituents.
Del Rosario and Floirendo are still smarting from Alvarez's zero-budget allocation for his district in the 2018 budget.
Alvarez had also filed a graft complaint against Floirendo with the Office of the Ombudsman over an alleged anomalous deal between Floirendo's company and the government.
The squabble is a far cry from how things were in 2016, when Floirendo helped finance Alvarez's bid for a congressional seat and supported his speakership bid.
But, in the end, it was Alvarez's misunderstanding with presidential daughter Sara Duterte that led to his downfall as speaker. Sara, HNP chairman and family friend of Del Rosario and Floirendo, personally called up congressmen to drop Alvarez as speaker and install Pampanga 2nd District Representative Gloria Macapagal Arroyo in his place.
Can Floirendo count on Sara's help to become House Speaker? At the Tagum City rally, the President's daughter did not call him "next Speaker," unlike in the case of Marinduque Representative Lord Allan Velasco and former Leyte representative Martin Romualdez. – Rappler.com