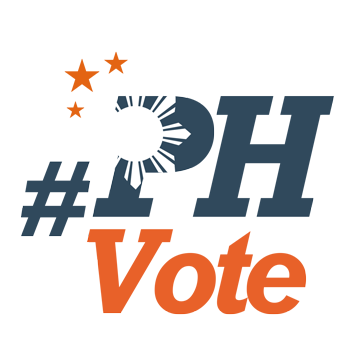 1
Poll watchdogs ask SC to compel Comelec to issue voting receipts

MANILA, Philippines – Poll watchdogs on Wednesday, April 24, asked the Supreme Court to compel the Commission on Elections (Comelec) to fully comply with the High Court's 2016 order to issue voting receipts.
The petition was filed just weeks before the May 13 national and local elections.
Among the petitioners are AES Watch, Buklod Pamilya, Capitol Christian Leadership, Citizen's Crime Watch, Connecting Businesmen in the Marketplace to Christ, Latter Rain Harvest Ministries, One Vote Our Hope, Upper Room Brethren Church, and several individuals.
The petitioners want the Comelec to activate the Voter Verification Paper Audit Trail (VVPAT), one of the minimum system capabilities of the automated election system and a major security feature of the vote counting machine under Republic Act 9369 or the Election Automation Law.
The VVPAT consists of physical paper records of voter ballots as voters have cast them on an electronic voting system. This allows every voter to confirm if the machine cast the vote correctly based on the choice of the voter, ensuring the integrity of the elections.
The Comelec earlier voted 7-0 against issuing voting receipts, saying that receipts can be used in vote-buying and can also lengthen the time for voting. (READ: EXPLAINER: Why it's alright not to have voting receipts)
In February 2016, Senator Richard Gordon, a senatorial candidate then, and his political party, Bagumbayan, filed a petition before the SC to require the Comelec to issue voting receipts. The Court voted in favor of the petition in March 2016, or two months before the elections.
Lift ban on digital cameras, cell phones
In their petition, the poll watchdogs also asked the SC to void the Comelec ban on the use of digital cameras and cellular phones during the voting process, and even after the close of polls, to audit the number of votes inside the precinct after shuffling the VVPAT receptacle.
The petitioners said election laws have allowed the taking of photographs in polling precints to discourage corruption, but the Comelec set this aside in the 2013 elections after it issued an order that allowed taking of photographs during elections proceedings "provided the secrecy of the ballot shall be maintained at all times."
"That vague colatilla and that alone has been the excuse for suppressing the taking of photographs during the May 13, 2013 elections," the petitioners said.
The petitioners also said that the Comelec and Smartmatic came up with an innovation in early 2019 by deciding to print QR (quick response) codes on each VVPAT. While they acknowledged that the QR code may be an audit tool, they also accused Smartmatic of trying to be an "impostor auditor."
"The very purpose for VVPAT in Republic Act 9369 is to empower the voter (not Comelec and certainly not Smartmatic). VVPAT is the one and only rare opportunity for a voter to be sovereign in at least that specific moment of auditing the trustworthiness of a machine," the petitioners said.
They said the VVPAT is mandatory for audit purposes from the time of vote casting until vote counting. – Rappler.com