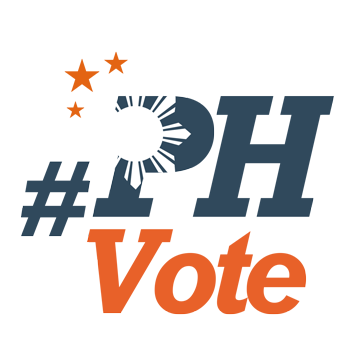 3
Building on gains vs new ideas in battle for Bulacan governor

BULACAN, Philippines – With just weeks to go before the May elections, the leading candidates in the Bulacan gubernatorial race bared their plans in a forum organized by Victory Christian Fellowship here on Friday, April 26.
Inside the huge Victory Bulacan Complex packed with supporters clothed in red, white, and green, Vice Governor Daniel Fernando and Malolos Mayor Christian Natividad took turns presenting their plans for Bulacan – the 6th most vote-rich province in the country – in Talakayan 2019. (READ: Vote-rich regions, provinces in the 2019 Philippine elections)
The battle for Bulacan governor is seen as a showdown between the two, who were the only candidates to confirm their attendance at the Friday forum. Fernando is a 3-term vice governor who is running in tandem with third-termer Governor Wilhelmino "Willy" Sy-Alvarado, while Natividad is the candidate of the ruling PDP-Laban.
Fernando, the candidate of the National Unity Party, was an actor before he ventured into politics. He starting his poliitical career as Sangguniang Kabataan chairman, then became a board member of Bulacan's 2nd District.
Natividad, a lawyer by profession, had served as Malolos City councilor and as board member of the 1st District of Bulacan. He is the son of the late Bulacan congressman Teodulo Natividad. He is running in tandem with Councilor Anjo Mendoza, a scion of Bulacan's Mendoza clan.
Building on gains

In his speech on Friday, Fernando narrated an 8-point agenda – free healthcare and livelihood for all, good education, support for farmers and fishers, attention to tourism and culture, promotion of peace, and more jobs.
His vows are predicated on his push to continue and build on the projects that he started with his running mate and "partner" for 9 years, Alvarado.
When Rappler asked what would be new in his leadership compared to Alvarado if he would win, Fernando said he would "further strengthen" what the governor – their team – had achieved.
"Iisa po ang adhikain naming dalawa, kaya po napagtulungan namin 'yan. Nagkasundo po kami sa iisang adbokasya kaya po lagi po naming patatatagin, lalo po naming palalakasin," Fernando explained.
(We want the same thing, that's why we helped each other for it…. We agreed on one advocacy which is why we will build on it, we will make it stronger.)
A mayor's vision for the province

Natividad called attention to what he believed was missing in the incumbent tandem's 9-year teamwork: infrastructure.
"Kung makita 'nyo po, anong nangyari sa ating kalsada? Dapat the provincial government should be on the top of the situation. He should see to it. Alamin po natin bakit ang mga buong kalsada sinisira; bakit ang mga sira, hindi binubuo," Natividad said, triggering cheers from the audience.
(As you can see, what happened to our roads? The provincial government should be on top of the situation. He should see to it. Let's find out why the undamaged roads are being destroyed, while the damaged roads are not being fixed.)
The Malolos mayor proposed partnerships between the provincial government and private groups to build facilities. He promised to push for a "comprehensive plan" that includes Bulacan's own public transportation system.
In explaining his plan for healthcare, Natividad showed his empathy with other mayors, promising to strengthen local hospitals instead of focusing on provincial medical facilities.
"Ang trabaho ng isang lider ay gumamot ng mga sugat, ayusin ang mga dapat ayusin (The job of a leader is to heal the wounds, to fix what needs to be fixed)," Natividad said.
Aside from Fernando, Natividad is running against 6 other candidates in the gubernatorial race, including his brother, former councilor Teddy Natividad of Lakas CMD.
The others are Larry dela Merced (PMM), and independent candidates Ernesto Balite, Ermalyn del Carmen, Joel Coronel, and Jayson Ocampo. – Rappler.com