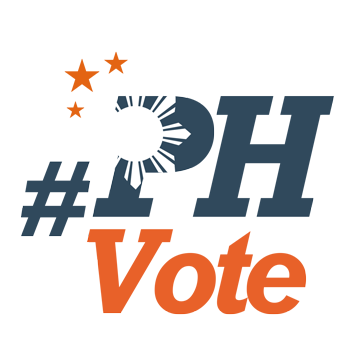 2
Comelec junks bid vs candidacy of another Leyte bet

LEYTE, Philippines – Following the dismissal of a petition to disqualify Leyte 4th District Representative Lucy Torres Gomez, the Commission on Elections (Comelec) dismissed another disqualification case in favor of a PDP-Laban local candidate in the same district.
In a 7-page order dated Thursday, April 25, but made public only on Saturday, April 27, the Comelec Second Division dismissed an instant petition to cancel the candidacy of Merida, Leyte mayoral bet Rolando Villasencio.
The petition, filed by Pedrito Abapo in November 2018, asked the poll body to invalidate Villasencio's candidacy "on the ground of false material representation."
Abapo claimed that Villasencio misrepresented that he is a resident and registered voter of Puerto Bello, Merida, Leyte.
The Comelec said, however, that "there was no deliberate intent on the part of Respondent to cause material misrepresentation in his COC (certificate of candidacy)."
The poll body said Villasencio did not actually state in his COC that he was a registered voter of Merida, but he would be a voter of Ormoc as he considered his pending Application for Transfer of Registration from Libertad, Ormoc City to Puerto Bello, Merida.
Abapo also argued that the mayoral bet could not have been a resident of the city for one year and 5 months before the election since he was still an Ormoc City councilor until July 5, 2018. The Comelec, however, did not see any basis for the contention.
An earlier decision of the Municipal Circuit Trial Court (MCTC) of Isabel-Merida Circuit dated January 11, and affirmed by the Regional Trial Court, granted Villasencio's application for inclusion in the permanent list of voters of Puerto Bello village.
Moreover, the Comelec said Abapo was not able to overcome the "overwhelming proof" such as documents evidencing the construction of the mayoral bet's home in Merida, copies of certificates supporting his residency in the place since 2017, and the fact of resignation as Ormoc City councilor.
Citing the MCTC decision as antecedent, the Commission found that Villasencio have sufficiently established his residence in Puerto Bello village.
The Comelec Second Division ruled that Villasencio did not commit material misrepresentation in his COC due to "lack of factual and legal merit." – Rappler.com
Marthy John Lubiano is a Rappler lead Mover in Palompon, Leyte. He is a graduating communication student of Palompon Institute of Technology and is the executive editor of Fulcrum.