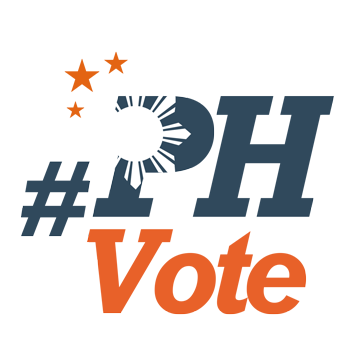 1
Año, Albayalde back CIDG chief: He's a professional cop

MANILA, Philippines – Top officials came to the defense of Criminal Investigation and Detection Group (CIDG) chief Major General Oscar Amador Corpus, as they explained why he was not included in a pre-election Philippine National Police (PNP) reshuffle even if his wife was a candidate in the May 13 elections.
Interior Secretary Eduardo Año and Philippine National Police (PNP) chief General Oscar Albayalde issued separate statements vouching for the professionalism of Corpus whose wife, Victoria Seares Corpus, is running for Abra congresswoman under the Pederalismo ng Dugong Dakilang Samahan-Democratic Party of the Philippines (PDDS-DPP).
"Corpus is a professional Police Officer holding a key position. I have observed his performance and how he has led his men in solving criminal cases. He knows where he stands," Año told Rappler in a text message on Tuesday, April 30.
Albayalde echoed Año, saying that Corpus knew where the lines were drawn for police officers who have relatives running for elective positions. (READ: PNP honors Senate bet Bong Go on eve of campaign period)
"He fully knows our policy of non-partisanship, especially during elections. This is the reason why we have not received any complaint of him meddling with [his] wife's political affairs in Abra," Albayalde told Rappler in a text message on Tuesday.
He added, "It's just a matter of coincidence that he is the director of CIDG and his wife is running for Congress."
To make sure nobody crosses the line, the PNP reshuffled over 1,300 cops on the basis of blood relations and affinities with bets in the 2019 polls. Corpus was spared from the reshuffle which, according to sources, sparked grumblings among senior police officers over the selective enforcement of the policy.
Año and Albayalde said that Corpus's case was not covered by the policy since he was not specifically detailed to Abra or the Cordillera Administrative Region. In their view, including him in the election-related reshuffle would only be valid if Corpus held the position of CAR or Abra police chief.
"Those are territorial. And live in the same areas or provinces plus many of their relatives. Corpus basically lives in Tarlac," Albayalde added.
Año, Albayalde, and Corpus are graduates of the Philippine Military Academy. Albayalde is a classmate of Corpus in the PNP's current ruling PMA Sinagtala Class of 1986. – Rappler.com