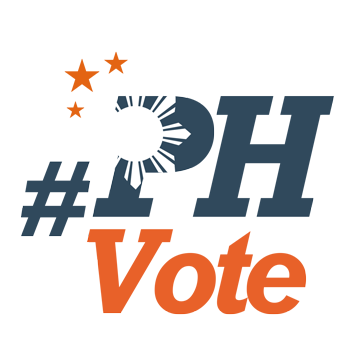 2
Wiped out opposition? Latest survey fuels fear of return to pre-Martial Law

MANILA, Philippines – Reelectionist Senator Bam Aquino of Otso Diretso is the only opposition member in the winning circle of Pulse Asia's April pre-election survey, fuelling fear that the Philippines might see a return to the years before dictator Ferdinand Marcos declared Martial Law.
The last time the opposition managed to get just one seat in a senatorial race was in 1967, when only Ninoy Aquino, Marcos' chief critic and Bam's uncle, won a seat in the Senate.
That year, 7 of the 8 seats up for grabs went to Marcos' party mates at the Nacionalista Party.
Marcos won the presidency only two years before, in 1965, but had managed to neutralize the opposition come mid-terms.
President Rodrigo Duterte also won the presidency only 3 years ago, in 2016.
In the margins
Elections were suspended after Marcos declared Martial Law in 1972, and would return in 1978. But the opposition remained in the margins.
Opposition bets won only 9% of the elective spots in the 1978 Interim Batasang Pambansa polls; 91% were cornered by politicians under Marcos' party, the Kilusang Bagong Lipunan (KBL).
After Marcos was ousted in 1986, the next senatorial elections came in 1987, which were dominated by Corazon Aquino's senatorial bets.
Still, two politicians associated with Marcos won that year: opposition candidates Juan Ponce Enrile and Joseph Estrada of the Grand Alliance for Democracy Party.
Succeeding senatorial races saw opposition bets getting more than one seat.
1987
Lakas ng Bayan of President Corazon Aquino won 22 out of 24 seats.
1995
Lakas-Laban of President Fidel Ramos won 9 of 12 seats.
2001
President Gloria Arroyo had served over a year in Malacañang after Joseph Estrada was ousted in January 2000. Her People Power Coalition won 8 out of the 13 seats.
2004
President Gloria Arroyo's

Koalisyon ng Katapatan at Karanasan sa Kinabukasan (K-4) won 7 out of the 12 seats.

Fernando Poe Jr's KNP won 5.

2007
President Gloria Arroyo's Team Unity won only two out of 12 seats. The elections were against the backdrop of several failed attempts to oust her and her popularity ratings sinking to its lowest.
2013
Team PNoy of President Benigno Aquino III won 9 out of 12 seats.


In 2016, six bets belonging to the then-ruling party, Liberal Party, won as senators, while the remaining 6 were either opposition or independent candidates.
Otso Diretso
This time around, Otso Diretso's Mar Roxas, who was in the Magic 12 in prior surveys, dropped out of the winning circle in the April survey, at 14-17. This is a steady decline from his 11-17 ranking in March and his 8-12 ranking in February.
Bam Aquino continued to improve. He's now at 10-14 compared to 11-16 in March and 13-17 in February, which makes him the only person in the winning circle who is not allied with the Duterte administration. (READ: Duterte magic to be tested in 2019 Senate race)
No one else from the opposition is near the Magic 12.
Aquino refused to dwell on the bleak possibilities for his party mates.
"Maaga pa masyado para magsalita ng tapos, may 11 days pa tayo at nararamdaman ko pa rin na on the ground nandiyan yung suporta para sa buong grupo," Aquino said. (It's too early to say, there are still 11 days remaining and I can feel from the ground there is still support for the group.)
In the 1978 elections, Ninoy distributed a manifesto that appealed to voters to elect opposition members, saying, "Our democracy struggling to be reborn is in your hands."
Four decades later, Bam has the same message: "Mahalaga na may kakampi ang taong bayan sa Senado at ang grupo po namin malinaw po ang mga adbokasiya na gusto pong isulong, mga pangunahing batas na isusulong. Lahat po 'yun tumutugon sa pangangailangan ng pamilyang Pilipino."
(It's important for people to have allies in the Senate and our group's advocacies are clear. The laws we want to push for, all of them address the needs of every Filipino family.)

– Rappler.com