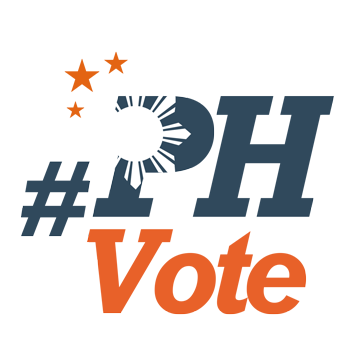 1
Namfrel rejects Comelec accreditation to become its citizen arm for May polls

MANILA, Philippines – Poll watchdog National Citizens' Movement for Free Elections (Namfrel) said on Friday, May 3 that it has decided to reject the Commission on Elections' (Comelec) accreditation to become the poll body's citizen arm for the May 2019 elections.
In a press conference, Namfrel said it filed a manifestation before the Comelec on Tuesday, April 30, declining its accreditation because it had yet to receive approval and access to data needed for its open election data website for the May polls.
"We declined the grant to be accredited. We will do other observation and monitoring activities but will withdraw from the random manual audit (RMA)," Namfrel Secretary General Eric Alvia said.
In a bid to increase confidence and transparency in the 2019 elections, Namfrel earlier asked the Comelec to accredit its proposed open election data website. This was among the 3 major projects the group listed when it applied for accreditation last December 5.
The other two major projects were participation in the conduct of the RMA as well as monitoring and observation of the automated election system (AES). These were both approved by the Comelec.
Namfrel chairperson Augusto Lagman said the group needed the Comelec's approval of its election website to receive information needed for it such as election returns, information on candidates' spending, and data generated from the AES.
The website, Namfrel said, was envisioned to be a means to analyze election data, come up with solutions to possible concerns raised, identify possible "red flags" in the election system, and indicate if there were other irregularities in the AES.
Alvia said that without the data the group requested, Namfrel would not be effective in doing a full audit as it wanted to make improvements in the audit process by comparing results with those it would receive from Comelec.
"The Petitioner thanks the Commission for granting accreditation to conduct the Random Manual Audit but notes that the Commission declined to grant Petitioner's prayers related to open access data.... Without open access to information and data, Petitioner is unable to participate in the RMA because the inaccessibility diminishes the verifiability of data separately provided during the RMA," Namfrel's manifestation said.
Should the Comelec approve Namfrel's decision to reject its accreditation, it would only be the second time since 1983 that the poll watchdog would not serve as Comelec citizens' arm. The first time was during the 2010 elections when the Comelec did not accredit Namfrel.
The Comelec earlier accredited the Parish Pastoral Council for Responsible Voting and the Bangsamoro Free Elections Movement (BFEM) as its citizens' arms for the upcoming May polls. – Rappler.com