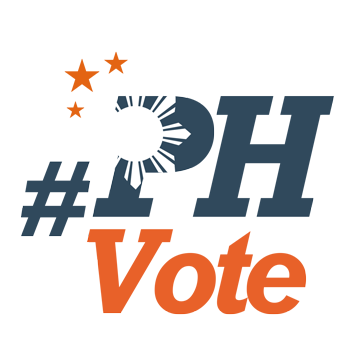 1
Arroyo to Kapampangan voters: Let's help PDP-Laban, guest candidates in May 2019

PAMPANGA, Philippines – Former president and House Speaker Gloria Macapagal Arroyo on Friday, May 3, pitched PDP-Laban senatorial bets and other guest candidates to voters in her hometown province in Pampanga.
Arroyo, a member of the ruling party, attended the rally held at the Ben Guiao Convention Center in San Fernando.
In her speech in Kapampangan, Arroyo asked her constituents to help administration candidates.
"We brought PDP-Laban and some of their guest candidates here. You know their qualifications, their background, how they helped us. I won't add anything more because I know you're all tired," Arroyo said in her native tongue.
"The only thing I want to say is let us help those who helped our province," she added.
Arroyo has a colorful relationship with the ruling party. She replaced Pantaleon Alvarez, the current PDP-Laban secretary general, as House leader in 2018.
In 2011, Senator Aquilino Pimentel III, party president, accused Arroyo of electoral fraud in the 2007 elections after he was dropped out of the winning circle. Pimentel was later declared the 12th winner.
Other provincial candidates were present to show support, including outgoing Governor Lilia Pineda and Vice Governor Dennis Pineda, who are seeking to replace each other in the May elections.
Also in attendance was Pampanga 3rd District Representative Aurelio "Dong" Gonzales Jr, who is seeking reelection.
Four of the 5 main candidates of PDP-Laban were present: Pimentel, Bong Go, Ronald dela Rosa, and Francis Tolentino.
Maguindanao 2nd District Representative Zajid Mangudadatu was represented by actor and comedian Gary Lim.
Meanwhile, only two guest candidates were there: senators JV Ejercito and Sonny Angara.
Arroyo's support is not limited to PDP-Laban and its guest candidates. She also welcomed Sara Duterte Carpio's Hugpong ng Pagbabago (HNP) in the province in February and called on Kapampangans to vote for the HNP slate.
Two of PDP-Laban's guest candidates – Freddie Aguilar and Rafael Alunan III – are not part of HNP. Meanwhile, two of HNP's bets are also not part of PDP-Laban's slate: Bong Revilla and Jinggoy Estrada.
In 2016, Duterte won in Pampanga, followed by Senator Grace Poe and former Vice President Jejomar Binay. – Rappler.com