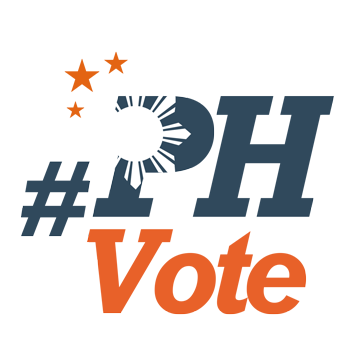 1
CBCP lay arm endorses Otso Diretso, 2 other Senate bets

MANILA, Philippines – The lay arm of the Catholic Bishops' Conference of the Philippines (CBCP) endorsed all 8 candidates of the opposition slate Otso Diretso and two other bets in the May 13 elections.
"We believe we need an independent Senate," said Sangguniang Laiko ng Pilipinas president Julieta Wasan in an interview with Rappler on Tuesday, May 7.
Laiko, the implementing arm of the CBCP Episcopal Commission on the Laity, supports the following candidates:
Alejano, Gary
Aquino, Bam
Colmenares, Neri
Diokno, Chel
Gutoc, Samira
Hilbay, Florin
Macalintal, Romy
Poe, Grace
Roxas, Mar
Tañada, Erin
All 10 candidates, except for Colmenares and Poe, belong to Otso Diretso. Laiko's endorsement of these candidates was signed by Wasan on April 25 and published on the Laiko website on April 28.
Laiko adopted the names endorsed by the People's Choice Movement (PCM), a group of more than a hundred Catholic and Christian lay leaders. The PCM issued its list of candidates on March 27, and said its criteria is called GabayKristo (ChristGuide), which is based on character and honor, competence and abilities, faithfulness to public service, and faithfulness to God and the Constitution.
'Principled partisan politics'
Explaining their move, Wasan said many Catholics believe that they should not involve themselves in partisan politics. A 2019 pastoral letter of the CBCP, however, said Christians "are also encouraged to engage in principled partisan politics."
This call for principled partisan politics led Laiko to endorse the set of candidates they call the PCM 10. She said an independent Senate is needed at a time when the Philippines is, for example, "being invaded silently" by China under President Rodrigo Duterte.
Referring to the Filipino people in need of justice, Wasan said: "Who will represent them, who will shout for them? We believe that PCM 10 can do it for them."
"In this election, when the sovereignty of our country, the lives of our people, and the honor of the Philippines, etc, are at stake, we cannot anymore remain as nonpartisan organizations," Wasan also said in their statement on the Laiko website. "A winning, principled, and patriotic organizational response is the only choice!"
Duterte's tirades against the Catholic Church have prompted many Catholics to call for a unified Catholic vote in the May 13 elections. The Church however does not vote as a bloc, and its leaders refrain from endorsing candidates as they stress respect for their members' consciences. (READ: Duterte vs the Church: Do the times call for a Catholic vote?)
Still, Catholic groups like Laiko and El Shaddai have supported different sets of candidates in the May 13 elections. El Shaddai recently endorsed a set of 14 Senate bets, mostly from the administration, highlighting the polarized political views of Filipino Catholics. – Rappler.com