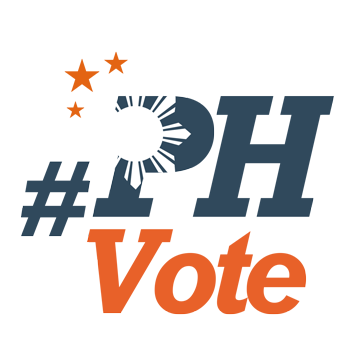 1
Makabayan: Opposition groups forged 'sufficient' unity for 2019 elections

MANILA, Philippines – There is a strangeness in having to listen to progressives talk of the opposition idealized to take on the powerful Duterte administration, and yet when you look around, you see that the opposition remains very much fragmented less than a week before the elections.
Referring to President Rodrigo Duterte and administration candidates, Neri Colmenares said during Makabayan's miting de avance on Tuesday, May 7, that, "they are in favor of charter change, in favor of China, in favor of contractualization."
Colmenares added: "Kaya para sa amin malaking senyales 'yan na magtatagumpay ang oposisyon at iboboto ng taong bayan ang kanilang kakampi." (This sends a strong signal that the opposition will succeed because Filipinos will vote for those who will protect their interests.)
But what opposition?
For Makabayan, the opposition is 11 candidates – Colmenares with the addition of Otso Diretso's Bam Aquino, Chel Diokno, Florin Hilbay, Samira Gutoc and Erin Tañada; Labor Win's Ka Leody De Guzman and Sonny Matula; and reelectionists Grace Poe, Nancy Binay and Serge Osmeña.
Makabayan aptly called this slate Laban Pinas or 'Philippines, fight.'
Makabayan has been criticized for its pick of Poe and Binay, both of whom voted in favor of the Tax Reform for Acceleration and Inclusion (Train) law and martial law's second extension in Mindanao. Both are issues that Makabayan is strongly against, even petitioning the Supreme Court to declare them unconstitutional.
Colmenares has earlier defended Makabayan's picks saying that Poe and Binay have agreed to common platforms like asserting sovereignty against China, fighting charter change and ending contractualization.
Poe and Binay did not attend the miting de avance. Poe sent singer Bugoy Drilon while Binay sent a video endorsing Colmenares.
Moreover, Makabayan snubbed 2 candidates of Labor Win – Allan Montaño and Ernesto Arellano even though Colmenares is part of the pro-labor slate. Otso Diretso's Gary Alejano, Mar Roxas and Romulo Macalintal were also not included.
"Yung grand coalition has always been under discussion, has always been in the works. Unfortunately, may mga issues na hindi ma-resolve, not enough for all these groups to come together to come up with one single slate pero hindi naman nangangahulugan na tapos na ang lahat, after these elections, we should get ready for the next elections. it's a work in progress," said former Bayan Muna representative Teddy Casiño, who also served as Colmenares' campaign manager.
(The grand coalition has always been under discussion, has always been in the works. Unfortunately, there were issues we cannot resolve, Not enough for all these groups to come together. To come up with one single slate But it doesn't mean it's over. After these elections, we should get ready for the next elections.)
Sufficient unity?
It is very apparent that the opposition continued to be fragmented in the entire campaign period, so much so that Casiño once engaged in a public bickering with supporters of the Liberal Party.
"I hope it has been resolved…ang sinasabi lang natin ang magkakasama sa oposisyon, hindi na dapat sila pa 'yung nagko-contest sa isa't isa, we focus on helping each other and raising issues and of course exposing the pro-administration candidates," Casiño said.
(I hope it has been resolved…what we're saying is that we in the opposition should not contest each other but help each other in raising issues and exposing pro-administration candidates.)
But in these highly polarized times, should the opposition have exerted more efforts to be united?
Colmenares said the cross-endorsements among various groups shows "a sufficient unity on the part of the opposition to transcend political parties and go to the issues that are at the heart of the Filipino people."
While the idea of a grand opposition coalition remains a dream, candidates on Makabayan's slate said Tuesday that the dream for now is to send people to the Senate who can fight the powerful man that is Duterte.
As their slate's name implies – it is the fight for the Philippines.
But is it the kind of fight that voters choose on May 13? – Rappler.com