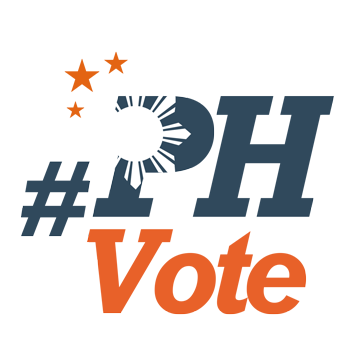 1
Diokno on PH justice system: Too many vacancies in judiciary, lacks transparency

MANILA, Philippines – The campaign of opposition senatorial candidate Chel Diokno is anchored on judicial reform, a herculean task for any government official, much more a legislator.
A simple first pitch from Diokno is to fill vacancies.
More than a month after Rappler officially requested data from the Judicial and Bar Council (JBC) on the total number of vacancies in trial courts, the JBC has only so far referred us to its website which does not contain the total number.
Rappler also asked the JBC for the total number of recommendations for vacancies forwarded to President Rodrigo Duterte, and how many of these have been filled.
In an earlier report, ABS-CBN news cited an anonymous JBC official who said there are a total of 2,617 vacancies for trial courts nationwide.
Vacancies in the judiciary contribute to the clogging of court cases.
"Punuin natin yung perennial problem ng vacancies ng judiciary at prosecution service," Dioko said on Thursday, May 9.
(We should address the perennial problem of vacancies in the judiciary and the prosecution service.)
In the Supreme Court itself, President Rodrigo Duterte has lapsed the constitutionally-required 90 days to fill the vacancy of Associate Justice which was created when Lucas Bersamin became Chief Justice. The vacancy has been open since November 28, 2018, or for 162 days.
It is clear in the Constitution that any vacancy in the judiciary must be filled within 90 days.
"Previous presidents were very, they made sure that they could comply with that, kaya lang hindi ko maintindihan ngayon talagang nare-relax ang rule of law sa atin at 'yun ang nakakabahala ang hustisya natin nanggagaling na sa gatilyo ng baril, kaya hindi surprising na itong mga requirement na nasa batas natin ay hindi na rin natutupad," Diokno said in an earlier interview.
(Previous presidents were very, they made sure that they could comply with that. That's why I don't understand right now our rule of law was relaxed. And that's what's worrying in our justice system, it now comes from the barrel of a gun. So it's not surprising that these legal requirements are not met.)
Diokno said that as a senator he will push for a higher budget in the judiciary to quickly fill vacancies and through higher salaries, convince lawyers to work for the government.
Transparency in the appointments
"Gawin nating transparent ang pagpili ng mga judge, depoliticize the process of appointment," said Diokno.
(Let's make the selection of judges more transparent, depoliticize the process of appointment.)
In the current system, the JBC vets all applicants for the judiciary, submits recommendations and shortlists to the president, after which the president appoints one. (READ: EXPLAINER: How the Judicial and Bar Council works)
JBC members are also presidential appointees, but subject to the confirmation of the Commission on Appointments.
Diokno said the JBC should be retained because it's in the Constitution but "how they do it can be improved."
"For example, 'yung mismong background check sa mga aplikante dapat talagang malalim ang check na 'yan at i-require nila na 'yung conflicts of interest or potential conflict of interest, sa application ilagay na rin," Diokno said.
(For example, the background check on applicants should go deeper. They should be required to declare outright conflicts of interest or potential conflicts of interest.)
Diokno added: "The mandate has to be made clear to the JBC: Bawal ang backer. Bawal ang tatawag sa kanila. Bawal ang may maglalagay ng presyo sa kanila na 'uy tulungan niyo ma-appoint. Yun talaga ang nakakasira sa hustisya."
(The mandate has to be made clear to the JBC: Backers are prohibited. No one should be able to call the JBC and set a price and say help me appoint this person. That destroys justice.)
Make SALNs public
Diokno said he will push for legislation that will make mandatory the public release of justices and judges' Statements of Assets, Liabilities and Net Worth or SALN.
The SC en banc recently denied the request for SALNs of Rappler and other groups. Rappler also requested the en banc for copies of Bersamin and Associate Justice Diosdado Peralta's letters to the JBC to address the questions about their assets, but these requests were merely "noted."
Diokno said he will also push for legislation that would require the Ombudsman to make a mandatory lifestyle check on justices and judges.
The SC recently created a judicial integrity board, but the resolution of which does not provide for a timeline of when to officially assemble the group and hire members and staff. (READ: Why don't we know enough about Supreme Court justices' wealth?)
"The justice system is not working the way it should be working," said Diokno, a veteran human rights lawyer.
"These have long been the problem but it has not been the subject of much discussion on a national level. Why is nobody talking about it? Because politicians don't want to talk about it. If you're talking about justice, you're talking about accountability. They're afraid of being held accountable. When you talk of justice you talk about empowerment. And if you have an empowered electorate, they won't elect the same people," Diokno said. – Rappler.com