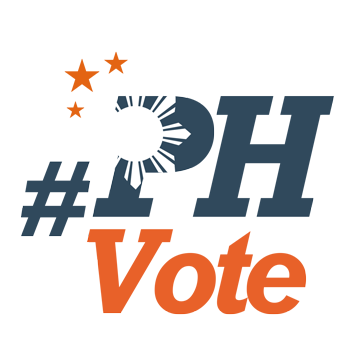 1
#TheLeaderIWant: Candidates' empathy, moral values still matter to Filipinos

MANILA, Philippines – "Daydiay kuma makaawat ti kasasaad mi (I want the one who can understand the plight of the poor)."

This was the sentiment of Grace Tungpalan, a 36-year-old mother whose family depends on her earnings of less than a thousand pesos for the mountain orchids she sells at the entrance of the Callao Caves in Peñablanca, Cagayan.
Tungpalan is not alone in voicing out the qualities of a leader that she wants to elect in the 2019 midterm elections this May 13. (READ: 6 Filipinos on #TheLeaderIWant: Honest, empathetic, not corrupt)
As national and local candidates started campaigning last February 12 and March 29, respectively, Rappler went around different communities to ask people about the qualities of a leader they want to elect for the Philippines, and for their towns and cities. (READ: #TheLeaderIWant: What do you look for in a candidate?)
A leader with a heart to serve the poor
In the provinces, a number of Filipinos who rely on natural and agricultural resources for their livelihood felt they did not receive enough help from the government. This time, they want to choose a leader who has a heart to serve the poor.
Among them is Tungpalan whose child dropped out of school due to absences caused by financial issues.
"I want a leader who is kind and true to his service, and who helps the poor. I don't want those who are corrupt because they're bad. Our children must be given scholarships. We want someone who understands our plight," Tungpalan said in Ilocano. (READ: Local campaigns start: Duterte, ex-mayor, sets the tone for 2019 polls)
Mark Dorado, an activist, echoed Tungpalan and emphasized that a leader must understand the struggle of the people.
"Through this understanding, he [or she] is able to struggle and stand up [with the masses], knowing that the fight happens every day," he said.
True to his word
At a time when some politicians claim that honesty is not required of a candidate, a number Filipinos said they still value honesty as an important trait of a leader, along with the commitment to serve. (READ: Sara insists honesty required of public officials but not of senatorial bets)
Emphasizing that a leader must be a model of the youth, Shiela Mae Gumapon, a mass media administrative officer, said she wantend an honest and genuine leader who was committed to translate his visions into actions.
Like most Filipinos, 51-year-old vendor Ramon Dolz is concerned about how candidates will fulfill their campaign promises. For him, a "worthy leader" is one who does not forget the promises he made before the elections.
"Maraming lider ngayon na nangangako lang 'pag eleksyon pa lang eh pero 'pag nakaupo na wala na, nakakalimutan na 'yung pangako niya. Dapat 'yung matapat siya sa tungkulin," Dolz said.
(There are many leaders who make promises during the elections but once they're elected, they forget their promises. [The right leader] is true to his word.)
Courageous
Aside from honesty and commitment, Filipinos pointed out the importance of a leader who will defend the Philippines' sovereignty.
The current administration has signed loan agreements with China, with the government downplaying fears of the country falling into a debt trap. (READ: Made in China: Loan terms with waivers, shrouded in secrecy)
Worried about the country's sovereignty, Filipinos stressed that their ideal leader will forward "truly pro-Filipino policies and projects."
Berns Mitra, a 22-year-old student, emphasized the importance of choosing a leader that puts the country first.
"I would like to see the next set of leaders elected to be brave enough to stand up to the enemies outside of our borders, like the Chinese and US imperialist forces and also the enemies within our borders, like the fascists in all branches of our government," said Mitra.
Pushes for better living conditions
In October 2018, the Philippine Statistics Authority reported that 5.1% or 2.2 million Filipinos were unemployed.
In the upcoming elections, several citizens wanted candidates who forwarded policies to improve work conditions and provide more job opportunities to Filipinos.
Until now, 46-year-old security guard Nestor Villoria Jr said that some Filipinos still have salaries that are below the minimum wage. With the right leadership, Villoria mentioned that the implementation of policies and laws will be better carried out to serve the people.
"Marami pa 'yung hindi nagmi-minimum wage. Sana 'yung mga project nila, 'yung tama, 'yung hindi mapunta sa wala (Many people still don't have minimum wage. Hopefully, candidates' projects are just and they won't just lead to nothing)," said Villoria.
Respectful of women
Filipinos, especially women, said they want a leader "who doesn't see women as a sexual object." (READ: Not just a joke: The social cost of Duterte's rape remarks)
Despite being the father of the nation, President Rodrigo Duterte has not changed his habit of using misogynistic language in public events. Duterte's degrading remarks about women have been dismissed by the Malacañang as jokes that shouldn't be taken literally. (READ: From 'fragrant' Filipinos to shooting vaginas: Duterte's top 6 sexist remarks)
Through the candidates people will vote for, media writer Nikki Marie Bañar hopes the elected politicians will advocate for the respect of women, and equal rights and opportunities for everyone.
"(I want) a leader, together with the Filipino people, who will dismantle macho-fascism in a patriarchal society," she said.


Environmental agenda
Voters also looked for candidates who have a heart for the environment. (READ: How 'green' is your Senate bet? Group tracks candidates' records)
Concerned about extinction and environmental protection, student Kyle Aboy, said he wants a leader who will invest more in green initiatives. (READ: Choose candidates with environmental agenda – youth leaders)
Pristine personal background
With the various traits that voters are looking for, Felipe Mactal, a utility worker, said that voters must learn to closely scrutinize candidates' background and contributions before they go to the polling precincts.
"Kailangan natin maging mapanuri, mapamili kasi kilala na natin 'yung mga kumakandidato. Sa mga bago [na kandidato] kailangan din nating suriin 'yung background ng pamilya, pagkatao, saka kung siya ba ay Pilipino," said Mactal.
(We need to be observant even if we already know the candidates. We also need to check the new candidates' background – their family, personality, and if he/she is a Filipino.)
Mactal added that voters should choose their candidates carefully since they will represent the voice of the people. More often than not, Mactal pointed out, these candidates end up becoming quiet after the elections, forgetting the people who elected them.
How would you describe the leader you want?
Here's what others had to say in Rappler's #TheLeaderIWant campaign:
– Rappler.com