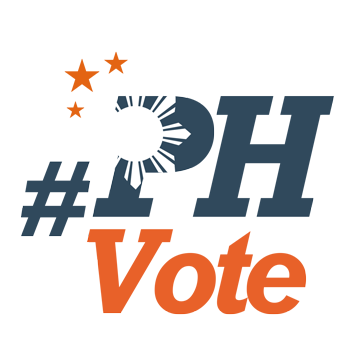 2
After last-minute glitches, Comelec precinct finder ready for voters

MANILA, Philippines (UPDATED) – After experiencing technical issues, which caused some registered voters to appear "deactivated" days before the May 2019 polls, the Commission on Elections (Comelec) on Friday, May 9, finally launched its online precinct finder.
Comelec Spokesperson James Jimenez announced in a tweet the platform was officially up and running. "The #precinctfinder is up," he said.
The platform went live some 10 hours after Jimenez said the Department of Information and Communication Technology (DICT), which created the new precinct finder program, was still working on some technical issues. The poll body had planned on launching it by Friday.
But voters who used the feature on Thursday, May 9, complained on social media that the precinct finder was faulty.
According to Jimenez, said the app was not yet officially activated and was only onstream on Thursday "precisely for the purpose of determining if any issues remained."
"Unfortunately, meron pang nalalabing issue as of yesterday. As it was explained to me, the program returned a default response of 'deactivated' kapag may na-encounter siya na blank field doon sa query. At kaya naman may blank field doon, to put it simply, ay para sa data privacy protection," Jimenez said on Friday.
(Unfortunately, an issue still remained as of yesterday. As it was explained to me, the program returned a default response of "deactivated" if the query encountered a blank field. There were blank fields – to put it simply – for data privacy protection.)
Jimenez issued the statement after some voters complained on social media that the precinct finder –supposedly the authoritative source for Filipinos to know if they're eligible to vote – was faulty.
A voter from Quezon City whom Rappler spoke to said that she was surprised to see the poll body's precinct finder list her as "deactivated" as of Thursday, since she had voted in the 2016 presidential elections. She had also never missed an election since being eligible to vote in 2005.

The Comelec deactivates the registration of a voter if, among other things, he or she failed to vote "in the two successive preceding regular elections."
Comelec said it had reported these issues to the DICT, which was still fine-tuning the app's program.
"The COMELEC regrets this misunderstanding deeply and requests that the public await the formal announcement of the precinct finder going live," Jimenez said.
Errors in the precinct finder were previously reported October 2015, as the voter registration period for the 2016 elections wrapped up. In some cases then, voters who registered were not listed as activated, or eligible to vote.
The Comelec's precinct finder continued to encounter problems 3 years after "Comeleak" or the hacking of the poll body's website months before the 2016 presidential elections. Hackers leaked the Comelec's database containing over 55 million voter registration records. (READ: Comelec vows voters' data breach won't happen again)
Addressing issues: Jimenez said the Comelec was taking measures to ensure voters could still verify their precincts and registration while the feature was not yet available.
Responding to questions, Jimenez expressed confidence that the online precinct finder would be available it in time for the elections.
"We're prepping hotlines as we speak; yes, we believe that the precinct finder will be officially launched before election day," Jimenez told Rappler.
When asked what would happen if the online precinct finder remained unavailable before election day, Jimenez said: "Precinct assignments have already been posted by Comelec election officers. There are [also] voter assistance centers in polling places."
Voters who want to find their precincts while the feature was still not available can click on the online precinct finder feature on the Comelec website, which provides the following hotline and email addresses for queries.
Hotline: (02) 526-7769
Email: voters_id@comelec.gov.ph or itd@comelec.gov.ph.
Voters may also reach out to the poll body on Twitter through @COMELEC and @radyocomelec.
– Rappler.com